Commercial presentation Issued by: 06/09/2023, 09:30
Prague, September 6, 2023 (PROTEXT) – On September 15-17, the world's most important experts in the field of healthcare will meet in Prague. The 3rd edition of the 2023 Prague International Health Congress was held here.
Its motto reflects the current global paradigm shift:
TCIM achievements and current trends in the 21st century
Cultural heritage of the past for the future
He received the patronage of Congress The capital city of Prague and prof. MD Julius Špičák CSc.member of the Parliament of the Czech Republic, head of the Hepatogastroenterology Clinic at the ICEM Transplant Center.
The organizer of this worldwide project is the Institute for TCIM, of which he is the director Thomas Pfeiffer.
Today, Prague will become a global center for TCIM (traditional, complementary and integrative medicine). Representatives of important organizations such as EUROCAM, SALUS, ANME, including WHO representatives, will attend. Representatives from EBM medicine (evidence based medicine), as well as representatives from world universities, such as America's Cornell Medical College and many others, will speak. Details can be found at www.mkz2023praha.cz
In the Czech Republic, both ordinary people and professionals will have the opportunity to obtain verified information from this field, which has so far been presented unilaterally. Worldwide, TCIM courses are taught in universities and used in medical practice. Public interest in developed countries ranges from 30 to 70%. In the most prestigious medical databases, Cochrain and Pubmed, we find more than 18,000 high-quality studies, which means that even TCIM in many fields is evidence-based.
The aim of this unique project created in our country is to expand serious mutual cooperation in all areas thereby contributing to a better and better quality of life. The population is increasingly vulnerable to diseases that are often chronic in nature. It is here that it is often possible to apply disciplines that have proven effective and therefore can contribute to the solution of some health problems, but also to the entire Czech healthcare system (among other things, by reducing medical costs). Advances in healthcare benefit us all. Otherwise, we may be like a man who buries a healing spring just because he heard somewhere that it doesn't exist.
This extraordinary event, which is part of a multi-year project, can free everyone, whether expert or layman, can participate as a spectator. Just log in www.mkz2023praha.cz/prihlaska
Don't miss this unique opportunity.
We would like to invite you to a press conference, which will be held on Friday 15 September at 18:45 in the representative building Brožík Hall of the Old Town Hall, with the participation of members of the Presidium of the Congress. You will have the opportunity to meet important world figures such as Amarjjet S. Bharma, Secretary of the Cross-Party Group of the British Parliament, Professor Madan Thanavelu from Cambridge, Dr. Bhaswati Bhatacharya of the Medical College of Cornell University and others. Representatives of important organizations such as EUROCAM, SALUS, ANME, including WHO representatives, will attend.
The press conference is planned to end the first working day of the congress and will be combined with an informal social evening and banquet. You are cordially invited.
If you are interested, please confirm your participation.
Contact:
Thomas Pfeiffer
Director
TCIM/CAM Institute z.ú.
Soukenica 21
110 00 Prague 1
email: info@itcim.cz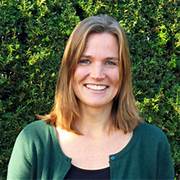 "Certified bacon geek. Evil social media fanatic. Music practitioner. Communicator."