President Andrzej Duda stated in an interview with Czech public television that he never wanted to live in a country taken over by Russian influence again. He thanked Petr Pavl, the new president of the Czech Republic, for his visit to Warsaw, which he saw as a signal of a desire to build Polish-Czech relations at the highest level.
Answering a question about Poland's current role, the president said that it had grown, among other things, because we are neighbors of Ukraine and we have no doubt that this country needs help to fend off a Russian invasion. He looked for the reasons for this situation in history – Poland knew Russian imperialism.
– Over the past centuries, hundreds of thousands of our compatriots were deported to Siberia as punishment by Russia. As a result of the national uprising, as a result of the national liberation struggle against Tsarist Russia, then against Soviet Russia, we had a war with the Soviets in 1920, which we won, but then, as a result of World War II, we found ourselves in the Soviet sphere of influence – he explained.
"WE DON'T WANT RUSSIAN MIR"
Duda also notes that all residents of Central Europe know what "Russian mir" means and do not want it, which is clearly shown by the position of the state, nation and authority towards Russia.
– That is why today we all stand together with Ukraine and defend it. Poland is the largest of our three countries (Poland, Czech Republic, Slovakia). We are the largest society, there are 38 million of us. We have a direct line of communication to Ukraine, he added.
The politician mentioned the A4 motorway and the airport being located near the Polish-Ukrainian border. – Therefore, today Poland, one might say, is at the forefront of providing assistance to Ukraine, in all respects – he said.
POLAND HELPED, ALSO THE MILITARY
The President pointed out that Poland's assistance to Ukraine is also of a military nature. – Now we have decided to transfer another stage of armament to Ukraine in the form of MiG-29 aircraft, which we still have in our resources. Ukrainian pilots know how to fly these fighters, because they are post-Soviet, but the newest aircraft are on our resources, so they can be used in Ukraine soon. At the moment, by virtue of a decision taken by the Polish authorities, we are transferring this aircraft to the disposal of the Ukrainian armed forces. We will continue to help – he stated and reminded of the tanks handed over to Ukraine and the training of local soldiers. He also emphasized that military support must be far enough for Ukraine to drive the enemy out of Russian-occupied territory. He also decided that the end of the war should mean Kiev regaining full control of the territory recognized by international law.
A Czech television journalist also asked the Polish president about Polish-Russian trade relations before the war. He replied that our country has no greater economic ties with Russia than Germany.
– In fact, we are one of the few countries that has long established energy independence so as not to have to buy gas from Russia. That is why in recent years we built a gas terminal in Świnoujście, so that we can also take gas from sources other than Russia, he said.
THE IMPORTANCE OF POLISH-AMERICAN RELATIONSHIPS
Part of the conversation is devoted to Polish-American relations. President Duda recognized transatlantic ties as the basis of Polish foreign policy.
– The war caused by Russia's invasion of Ukraine has shown this very clearly. Since the beginning of my presidency, since 2015, I have strived for the best relations between Poland and the United States, regardless of who the US president is, he said.
Duda also informed that currently there are about ten thousand American troops in Poland, but it is difficult to talk about one American base in our country.
RUSSIA WHAT COUNTRY?
Asked what he would say to those who supported Russia in demonstrations in the Czech Republic, Hungary or Slovakia, the Polish president replied that if they were young people, he would suggest talking to their parents who remember the Soviet era.
– If someone wants to establish relations with Russia and in such a way that Russia will have influence in their country, let them see what rules are in place in Russia and to what extent Russia is allowed to say something against authority. Russia is not a democratic country, it is an oppressive country, a country dominated by propaganda, where, as recent years have shown, a person can even die at the hands of unknown perpetrators, he stressed.
RUSSIAN NEOIMPERIAL INSPECTION
Duda also stated that Russia attacked Ukraine in a brutal, unjustifiable and unreasonable way only to realize its neo-imperial ambitions, to enslave the Ukrainian people, to seize natural resources and land, namely to conquer other peoples and other countries.
"We can't agree to this. This is not the reason why our parents struggled for years to escape communist domination of Russia. The Prague Spring in 1968, "Solidarity" in 1980 in Poland and the earlier protests in 1970 did not exist to return to the same history today – he took note and stated that he never again wished to live in a country taken over by influence. Russia.
– This is not a country where we can really decide for ourselves, and I want to decide for myself about the affairs of my country – he said.
PAP/MarWer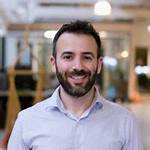 "Reader. Future teen idol. Falls down a lot. Amateur communicator. Incurable student."