PSG manager Christophe Galtier (56) will be detained for discriminatory comments from his time as Nice manager, according to the AFP news agency.
Hans Christian Boge-Fredriksen
French Newspaper Le Parisien also reported Nice police arrest of Galtier.
It was the former Nice director Julien Fournier who leveled the accusations against Galtier for what Fournier believed to be racist behavior in 2021.
"He said I had to accept it and take into account the 'reality of the city' and that we couldn't really have so many blacks and Muslims on the team," was an excerpt from an email Fournier purportedly sent to Dave Brailsford, director of Ineos which owns Nice, and refers to the conversation with Galtier.
At a press conference in April, Galtier was questioned about the allegations, and later replied that it had left him "incredibly shocked".
John Valovic-Galtier, son of the PSG manager, will also be detained by police, AFP reports.
Galtier was Nice's manager in the 2021/22 season, before taking over at PSG last summer. The 56-year-old also has a managerial past at Lille and Saint-Étienne spanning four and eight years respectively.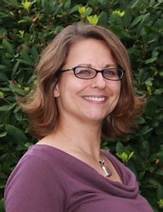 "Infuriatingly humble coffee guru. Travel practitioner. Freelance zombie fanatic. Certified problem solver. Food scholar. Student."