Russian President Vladimir Putin | PHOTO: Kremlin.ru / Wikimedia Commons / CC BY-SA 4.0
The Russian president has several events planned before the end of the year. Instead, however, the Kremlin downplayed Putin's agenda, often justifying it with seemingly bogus arguments. The last time this was shown was on the way to Pskov, where Putin allegedly did not fly due to unfavorable conditions.
This is the second trip the Russian leader has abruptly canceled in as many days. According to state agencies TASS Putin connected with employees of the Titan-Polymer factory, which he was supposed to inaugurate, only by video call.
read on
I'm well! We also offer the "It would be better without Babiš and Okamura" T-shirts in other sizes
Read the article "
"Good luck! Let's work," said Putin, who also thanked all employees. "I hope that next year we will launch the same or even more high-tech companies," he added. Shocked employees were expecting the president to come alone to the town located near the Estonian and Latvian borders. However, that didn't happen.
As the Kremlin informed, the plane carrying the head of state did not take off due to "unfavorable flight conditions" and the journey, which was almost 300 kilometers long from St. Petersburg. Petersburg to Pskov, cancelled. Meanwhile, both airports remain open for incoming and outgoing flights, and images from Pskov show clear skies.
Riho Terras, a member of the European Parliament from Estonia, previously criticized the company's opening ceremony. "Russian dictator Putin's visit to Pskov was supposed to show Putin's bravery, but it was a distortion of a crooked mirror," MEP told the Estonian website. posttime. "At the same time Ukrainian President Zelenskyy is visiting the frontline city of Bakhmut in the Donetsk region, supporting soldiers fighting on the frontline and standing with his citizens to defend Ukraine's independence, Putin will go to the opening of the factory," Terra added.
In the end, it happened differently than planned. However, these are far from the only changes in Vladimir Putin's program. Last Friday, he reportedly canceled a visit to a large tank factory in Nizhny Tagil in the Urals at the last minute. Therefore, speculation about the state of health of the Russian president soon resurfaced.
When you add to that the canceled appearance at the ministerial meeting, the postponed annual address to the Federal Assembly, the absence from the annual hockey game or the canceled traditional press conference, in which Putin answered journalists' questions for hours on end, clearly something is wrong. Moreover, when the Kremlin issued inadequate statements about possible problems with the president's health, questions about the possibility of cancer or Parkinson's disease multiplied.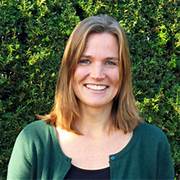 "Certified bacon geek. Evil social media fanatic. Music practitioner. Communicator."