Update: 08.05.2022 17:27
Released: 08.05.2022, 14:08
Moscow / Kyiv – Russian President Vladimir Putin today wished all Ukrainians a "peaceful and just future". The country's citizens and military veterans, who had been under attack by its troops since late February, were affected turn around in conjunction with the 77th anniversary of the end of World War II. The Kremlin has traditionally sent messages of congratulations to other countries of the former Soviet Union; in the cases of Ukraine and Georgia, Putin spoke to the "countries" there, and in other post-Soviet countries he also spoke to their leaders.
"Unfortunately, Nazism is now raising its head again and trying to impose its barbaric and inhumane order on us. It is our sacred duty to prevent retaliation from the ideological successors of those who were defeated during the Great Patriotic War. veterans of the Great Patriotic War and a peaceful and just future for them. all citizens of Ukraine," the Russian president said on the Kremlin's website.
Putin also addressed the "leaders and citizens" of the post-Soviet republics today to the "Donetsk National Republic" and "Luhansk National Republic". Both regions of eastern Ukraine, which have been ruled by pro-Russian separatists since 2014, had been recognized as independent states by Moscow just before its incursion into Ukraine.
Putin initially justified his bloody but unsuccessful invasion of Ukraine on February 24 with the need to "neglect" Ukraine. According to observers, Moscow's original goal was a rapid regime change in Kiev, after which failed attempts to conquer the Ukrainian capital, Russian troops are now trying to occupy territory in the east and south of the neighboring country. So far, the fighting has claimed thousands of civilians, and Russia is destroying Ukrainian cities with rockets and air strikes.
Today, Ukrainian President Volodymyr Zelensky compared Russia's behavior towards Ukraine with the advance of Nazi troops during World War II in his own video, about ten minutes long. He accused Russia of repeating Nazi crimes and noted that after the Russian invasion on February 24, the slogan "Never again!"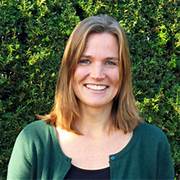 "Certified bacon geek. Evil social media fanatic. Music practitioner. Communicator."