11:27 Ambassador of Ukraine thanks for his help at ODS congress
The Czechs are a leader in providing aid to Ukraine, the driving force behind the tightening of sanctions and a place of phenomenal solidarity. This was conveyed by the Ukrainian Ambassador Yevhen Perebyjnis at the Prague ODS Congress. He saw the invitation to speak at the congress, which he described as non-standard, as a sign of support and solidarity with Ukraine under attack by Russian troops.
10:28 A general with experience from Syria takes command of the Russian troops
General Alexander Dvornikov, who has extensive experience in fighting in Syria, will take command of the Russian invasion force in Ukraine, the BBC says. His main task was to improve coordination between units, which had been poor since the start of the invasion on February 24.
9:55 More Russian troops arrive in the Luhansk region
Another evacuation is needed in the Luhansk region in eastern Ukraine, as shelling has intensified and more Russian troops have arrived in recent days, its governor Serhiy Hajdaj said this morning. He added that about 30 percent of the people who were called to evacuate still remained in municipalities across the region.
8:50 Russia is preparing for another attack on Kharkov
Ukraine's head of military intelligence Kyrylo Budanov told CNN US that Russian troops were gathering and preparing for further action against Kharkov. In addition, Russia has new reinforcements near Belgorod to compensate for Russian losses.
7:54 Russia continues to attack civilians, according to UK Ministry of Defence
The Russian armed forces continue to focus on Donbas, Mariupol and Mykolaiv in eastern Ukraine. They have also continued attacks against civilians, such as Friday's attack on the Kramatorsk train station, which claimed 50 lives. The UK Ministry of Defense states this in its regular morning report on the war in Ukraine, referring to intelligence.
23:30 St. Ribbon George, Russian symbol bans Moldovan parliament
The Moldovan Parliament has banned the St. ribbon. George, black-orange symbol of Russian patriotism and militarism. Lawmakers banned ribbons in response to Russia's invasion of Ukraine. Anyone who produces, wears or displays the ribbon will face a fine, which is at least CZK 1,100, or 69 hours of community service.
20:30 According to the Kremlin, Russian coal destined for the EU can be diverted to other markets
Coal is in high demand and Russian coal that was supposed to enter Europe will be diverted to other markets if EU countries refuse it. Kremlin spokesman Dmitry Peskov said this today. The European Union today officially adopted the fifth package of sanctions against Russia for its invasion of Ukraine.
20:00 The attack on Kramatorsk is yet another horrific atrocity from Russia, says Biden
US President Joe Biden accused Russia of another "terrible atrocity" after a Russian rocket appeared to hit a station in eastern Ukraine's Kramatorsk today, killing dozens. A Pentagon spokesman told media that, according to Washington, Russia had used a short-range ballistic missile in the attack.
7:50pm According to the mayor, they found 132 executed civilians in a village near Kiev
The bodies of 132 executed civilians were found in the Ukrainian village of Makariv, its mayor said. The village, located about 40 kilometers from the western outskirts of Kiev, was 40 percent destroyed, according to the Ukrainian Truth server. "As of yesterday, we found 132 civilians shot by Russian 'goblins'," Makariv mayor Vadym Tokar said.
19:00 Latvians have turned Russia's biggest holiday into a day for Ukrainian victims
The Latvian Parliament passed a law that officially made May 9 Memorial Day in Ukraine. The law prohibits holding mass parties and festive events on this day of mourning, resp. local authorities and governments themselves should not allow them or they should revoke the permits that have been issued, Delfi's servers said. The Kremlin called the Latvian decision a disgrace.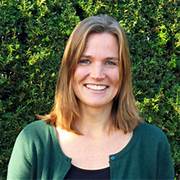 "Certified bacon geek. Evil social media fanatic. Music practitioner. Communicator."