The draw for this year's eight soccer World Cup groups was held in Doha. The first impression was that it was not a bad decision for the Polish team.
In the World Cup group matches in Qatar we will face Mexico (22 November), then Saudi Arabia (26 November) and finally Argentina (30 November). This fate is strongly supported by regulations, because the system takes into account many exceptions.
The teams that will play are divided into four baskets of eight teams – a total of 32 teams. There are still three that are not yet known. Ukraine will face Scotland and the winner will travel to Cardiff for the decisive match against Wales. We will also find out in June whether New Zealand or Costa Rica will qualify. The United Arab Emirates also have a chance, as they are waiting for a better Australia-Peru pair.
We have great memories with Argentina
Poland are included in the third basket, which means we will find two teams that rank much better in the FIFA rankings. But even with Argentina we have good memories. The best, sadly, by far, because it dates back to 1974, when we won 2:1. However, if our team wants to stay longer in the Arabian Peninsula than just until the end of November, then we have nothing to fear against any opponent. Especially since Mexico and Saudi Arabia seem, theoretically at least, within reach of Robert Lewandowski and his colleagues.
The Polish national football team is going to the World Cup for the ninth time. In the first tournament in 1938, considering the crazy match with Brazil, there was no group yet. We lost 5:6 in the eighth final and that was the first phase of the competition. Then there was a long gap, until 1974, when we rejoiced in third place Kazimierz Górski's team. We played in the next three World Cups until 1986.
There have been three appearances in the 21st century, each time limited to group play. Four years ago, the team led by Adam Nawałka was very experienced on the Russian football field.
Glamor overshadowed by war
Poland will play in group C. In theory, the rest are favourites, but you can always count on a surprise. Group E with Spain, Germany and Japan will be interesting (fourth team has not yet been selected). You can also count on the great emotion in Group G with Brazil, Uruguay, Ghana and South Korea.
The draw in Qatar was supposed to take place in a difficult atmosphere, although looking at the photos from Doha you hardly feel it. But the great controversy related to awarding the tournament to the Persian Gulf kingdom has received tragic news about the victims of forced labor in the construction of stadiums and entire infrastructure. All the world federations under the leadership of Gianni Infantino don't care. FIFA, however, cannot remain deaf to Russia's aggression in Ukraine. Under pressure from many national federations, including Polish ones, Russia was excluded from the play-offs, but not from the federation. Ukraine was postponed until June. Hopefully saved.
Welcoming those present in Doha, Infantino devoted several sentences to call for an end to hostilities and the establishment of peace. There is no shortage of glamour, and the sheer number of world football stars can give you a headache.
The Championship will kick off on November 21 with a match hosted by Qatar vs. Ecuador. The final is scheduled for December 18th.
Group A: Qatar, Ecuador, Senegal, Netherlands
Group B: England, Iran, USA, Scotland / Ukraine / Wales
Group C: Argentina, Saudi Arabia, Mexico, Poland
Group D: France, UAE / Peru / Australia, Denmark, Tunisia
Group E: Spain, Costa Rica / New Zealand, Germany, Japan
Group F: Belgian, Canadian, Moroccan, Croatian
Group G: Brazil, Serbia, Switzerland, Cameroon
Group H: Portugal, Ghana, Uruguay, South Korea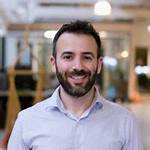 "Reader. Future teen idol. Falls down a lot. Amateur communicator. Incurable student."