Germany demands solidarity on gas from European Union countries. Countries will share their surplus. The topic was raised in the program "Woronicza 17" on TVP Info. Republican Arkadiusz Czartoryski acknowledged that he would support such an option, but "in this case all other areas of Community policy must also be in solidarity, and Poland cannot count on such solidarity from Germany".
Republican Arkadiusz Czartoryski: I listened to Mr Szymon Hołownia .'s statement
– Unfortunately, our opposition echoed Germany in attacking Poland. Example already given, Turowa. Miss deputy, I listened to the speeches of Mr. Szymon Hołownia, and Mr. Rafał Trzaskowski. They support the immediate closure of Turow. Not only that, we didn't close the Turow, we gave money to the Czechs, but the EU took our money anyway – said the politician to Hanna Gill-Piątek from Poland 2050, who was present in the studio.
– That is not true. You know that this is not true, convinces MP. Czartoryski argued that he had checked Hołownia's statement. "You lied because you took the first part of your speech," Gill-Piątek points out. The Republican politician ended his statement. At some point, the Polish MP for 2050 interrupted Miłosz Kłeczek whether he was "still having this conversation".
The Polish leader in 2050 talks about Turów. Hanna Gill-Piątek about half-truths
A TVP employee explained that he was looking for a recording with Hołownia. He added that the Polish leader in 2050 said that "Turów will be closed". Gill-Piątek argues that this is a "half-truth". Kłeczek stressed that "under pressure from public opinion, Hołownia withdrew from her word". Polish politicians 2050 ask "what is the reliability of what they present".
Gill-Piątek adds that TVP is "manipulating". He argues that the party is around 2040. In response, he heard from PiS MEP Zbigniew Kuźmiuk that it would close Turów "soon". Kłeczek finally couldn't stand it and quoted Hołownia's words in full.

Read also:
Klarenbach rubbed Kowalski's nose. MP didn't expect such a response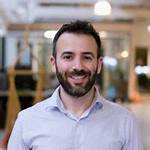 "Reader. Future teen idol. Falls down a lot. Amateur communicator. Incurable student."