"The ICRC team, consisting of three vehicles and nine workers, did not arrive in Mariupol today, nor did it facilitate the safe passage of civilians," the organization said. The organization's staff had to return to Zaporozhye because "actions and conditions made it impossible to continue" evacuation efforts. He will try to mediate again on Saturday. "It is critical to the success of the operation that the parties comply with the agreement and provide the necessary security conditions and guarantees," the ICRC added.
Earlier in the day, the International Committee of the Red Cross announced that the organization's team was heading for the besieged city. The nine-member group aimed to take a convoy of about 54 Ukrainian buses and a number of private cars out of the city, Reuters reports. However, they were unable to bring in humanitarian aid, Reuters wrote, referring to ICRC spokesman Ewan Watson. BBC Britain previously stated that a convoy with humanitarian and medical aid to the port city was heavily besieged by Russian troops stranded in Zaporozhye.
"We have permission to move today and we are on our way to Mariupol," Watson said this morning. At the same time, he believed that representatives of the organization would be able to reach the city, which, under extremely difficult conditions, was home to about 160,000 of the roughly 400,000 residents who lived there before the war. Dozens of buses will take part in today's event, but it is impossible to bring humanitarian aid there, as Russia refuses to provide the necessary security guarantees.
According to the deputy mayor of Mariupol, Petr Andryushchenko, Russian troops have prevented the smallest amount of humanitarian aid from reaching Mariupol since Thursday. According to him, the city is closed to anyone who wants to go there. Donetsk Governor Pavlo Kyrylenko today accused Russia of breaking its promise to allow humanitarian aid to Mariupol, Reuters reported.
According to previous information from Ukrainian sources, the evacuation buses had to stop in Russian-controlled Berdyansk. Today, Russian troops allowed 42 buses with Mariupol residents to leave Berdyansk, which managed to escape from this port to Russian-occupied Berdyansk on its own axis, the AP wrote.
Earlier this month, strategically located Mariupol was besieged by Russian troops, who have been shelling it hard ever since. Many previous attempts to evacuate civilians have failed partially or completely, with both sides blaming the other. Russia denies targeting civilians, which contradicts testimony from local residents and journalists. According to local authorities, 5,000 civilians, including 210 children, died in the city during the siege.
According to the deputy head of the Ukrainian President's office Kyryl Tymoshenko, 6,266 people were evacuated from the Donetsk, Luhansk and Zaporozhye regions today, the Interfax-Ukraine agency wrote. According to him, more than 3,000 people managed to get out of Mariupol.
More than four million people, mostly women and children, fled Ukraine before the Russian invasion. The majority of them went to Poland, which was registered on its territory according to UNHCR more than two million Ukrainians.
In Europe, this is the fastest refugee crisis since World War II. According to server Security said Filippo Grandi, Commissioner of the Office of the United Nations High Commissioner for Refugees.
Many countries have opened their borders to refugees. More than 300,000 people from Ukraine came to the Czech Republic in the first month of the Russian invasion, and the country passed laws to facilitate their access to jobs, health insurance, and studies.
The same number of people have headed to Germany, where refugees from Ukraine will soon receive residence and work permits, and Ukrainian children can start school soon. Denmark has also passed a law that would allow refugees from Ukraine to start work, go to school and receive social benefits, immediately upon arrival.
Similarly, Poland will allow refugees from Ukraine to work legally or obtain social and health insurance. About 100,000 refugees arrived later reporting Austria and more than 50,000 Italians. But the actual figure may be higher.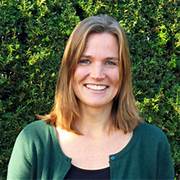 "Certified bacon geek. Evil social media fanatic. Music practitioner. Communicator."