The following year of one of the most prestigious Red Dot Award competitions: Brands & Communication 2022 opens registration for talented designers. This competition invites you to get involved in your most imaginative projects and have a chance to be the winner of this international competition.
As a winner, you will have the opportunity to use the highest quality mark (Red Dot) and become famous on the world stage.
There are 38 categories opened in the Brands category, some of which are, for example:
furniture
jewellery,
kitchen,
Lightning,
average,
cosmetics,
sport,
technology and more.
There are 18 categories opened in the Communication Design category, for example:
cover design,
typography,
illustration,
poster,
film and animation,
application,
advertisement,
design and brand identity and more. The novelty of this year is the category Digital solutions
The application fee for the Communication design category starts from 195 EUR (~ 5,000 CZK). For the Brand category, the registration fee starts from EUR 400 (~10,000 CZK) and the amount, like the Communication design category, varies according to the application submission period.
Entry period
Early bird (14. 3. – 8. 4. 2022)
Regular (9. 4. – 20. 5. 2022)
Later (21. 5. – 17. 6. 2022)
The jury is in the category Communication Design decided to give it three designations: red dot, Red Dot: Best of the Best or Red Dot: Grand Prix. These awards are known worldwide for their prestige. Young designers can apply for special junior categories. Here the jury will give the award Red Dot: Junior award, for which, among other things, a financial prize of 10,000 EUR was awarded (~ 243,744 CZK). in category Brand given red dot, Red Dot: Best of the Besta Red Dot: Brand of the year.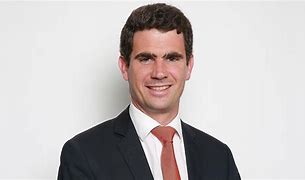 "Music maven. Evil pop culture lover. Unapologetic creator. Friend of animals everywhere."