On this occasion, a horse-drawn carriage drove through the center of Zlín, and children in particular were able to enjoy a demonstration of the work of the members of the Integrated Rescue System. If you're interested, you can take the legendary Baťa elevator and enjoy the many other attractions that the organizers of Zlín Region Day have prepared for their visitors.
The novelty of this year is the larger presentation of the Czech Republic Army, so there is an interesting demonstration of military equipment especially the boys.
"I love the carriers here, and I can try to save rescuers again, I really like it," said Jakub, ten years old from Zlín.
"Another and major novelty of the year was the Run in honor of Emil Zátopek, who started only from building 21. The race route measured 5 kilometers and it was possible to run it as a relay," recalls Soňa Ličková.
Scientists Night in Zlín: Participants see virtual reality and taste insects
According to him, those who want to choose a shorter route can run a 500-meter family charity run.
"We are donating the proceeds from the admission fee to the organization Za sklem os, which supports people with autism spectrum disorders," added a county spokesperson.
Among dozens of stalls with a variety of regional specialties, there are also special ones for children to get acquainted with crafts, animal husbandry, nature, but also traditions and folk culture. In one of these is Alena Dynková of Valašské Klobouky, who brings to life Wallachian folk costumes, which she features on dolls. He was invited to Zlín Region Day by the Líska organization.
"To represent the Wallachian costume, I sewed dolls. I adapted this creation style for the From the Cradle to the Coffin collection, over time in Wallachia, where the handicrafts and everything else in Wallachia was also recorded. I incorporated it into the Wallachian style us so that we here in Wallachia also have something unique. To preserve the costumes, embroidery, "explains folk artist Alena Dynková.
According to them, for example, he also helped save the embroidery that someone would bring for him. He later changed it so he could use it on a doll costume. And how can he pursue his hobby to the fullest?
"I have a health problem, so I have to visit a spa. On this occasion, I found that there is nothing in our country in Wallachia that I would give to a sick person. They don't drink plum brandy, they don't have to eat frugally, for example , because of their diabetes. So I started sewing and making dolls of various sizes, "explained Mrs. Alena. According to her, it took her an hour and a half to make the little dolls she sewed. And the big ones that looked real and "baked"? not even counting the hours," he smiled.
IMAGES: The exhibition attracts incredible car models. see
And everyone who visits Zlín Region Day on Saturday has reason to smile. "It was great, a lot of people came, the weather was fine, it was really a successful event," said spokeswoman Soňa Ličková for the region.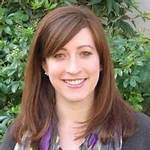 "Unapologetic social media guru. General reader. Incurable pop culture specialist."