Australian Foreign Minister Penny Wong said any conflict in the "Indo-Pacific region" would be catastrophic. In addition, Australia has recently made progress in acquiring a nuclear submarine fleet.
In addition, China's Ministry of Foreign Affairs (MFA) spokesman Mao Ning (Mao Ning) said that the Asia-Pacific region is a peaceful development area, not a chessboard for games between great powers. China has always been concerned with protecting regional peace and stability. He hopes that all parties will do more to contribute to the stability and prosperity of the region, and not cause geopolitical conflicts and confrontation of camps in the Asia-Pacific region. Both China and Australia are important countries in the Asia-Pacific region. The healthy and stable development of China-Australia relations not only conforms to the fundamental interests of the two countries, but also contributes to the peace, stability and prosperity of Asia-Pacific countries and the whole world.
Mao Ning added that China opposes actions that undermine the international non-proliferation system. We believe that the risk of nuclear proliferation and arms race in the Asia-Pacific region must be avoided.
The United Nations recently released the report "Situation and Prospects of the World Economy in 2023", which predicts that in 2023 the world economic growth rate will fall to 1.9 percent and China's economic growth rate will reach 4.8 percent. In addition, Mao Ning said that during the 2023 World Economic Forum annual meeting, participants generally believed that adjusting China's epidemic prevention and control policies would greatly reduce the probability of global economic recession, and China's openness would help global economic growth. WTO Director General Ngozi Okonjo-Iweala said China is the engine of world growth. Mao Ning added that we are very confident about China's economic development prospects. This year, China's economic vitality and potential will be fully unleashed and will continue to add to the world's economic confidence and strength.
According to the report, a technical working group of the International Atomic Energy Agency (IAEA) went to Japan again from January 16 to 20 to review the disposal of nuclear contaminated water in Fukushima, and a related report will be released within three months. However, on January 13, the Japanese government unilaterally announced that it would begin releasing nuclear-contaminated water into the sea this spring and summer. For this reason, Mao Ning said that we were waiting for a review report from the IAEA technical working group and would study it in detail. China once again urges Japan to face the legitimate concerns of all parties, dispose of the nuclear-contaminated water in a scientific, open, transparent and safe manner, adopt strict controls, and seriously protect the marine environment and the health rights and interests of all people. country.
Students at a bilingual Hungarian-Chinese school in Hungary recently wrote to President Xi Jinping and his wife Professor Peng Liyuan about their feelings about learning Chinese and expressed their desire to come to China to study at university and contribute to the friendship between Hungary and Hungary. China. .
Mao Ning said that President Xi Jinping recently responded to the children, commending them for their diligence in learning Chinese, encouraging them to learn more about China, and to become ambassadors and inherit and develop the cause of Sino-Hungary friendship. Both China and Hungary have a long history and great culture. The people of the two countries have closer traditional friendship and cultural exchanges. The letters from the Hungarian-Chinese Bilingual School children are heartfelt and moving, showing their passion for learning Mandarin and their hopes for continuing the friendship of the two countries.
(All)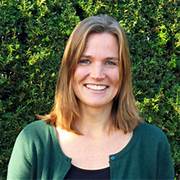 "Certified bacon geek. Evil social media fanatic. Music practitioner. Communicator."