News The Great Protest March will take place in Warsaw. This is an initiative of former Prime Minister Donald Tusk. Opposition leader Civic Platform announced that it was a reaction "against high prices, theft and lies, for free elections and a democratic European Poland." A group of Pleszewians also marched.
The Great March will take place Sunday – June 4 in Warsaw. This is not a random date. On June 4, 1989 the first partly free parliamentary elections after World War II took place in Poland, which were won by Solidarity in the confrontation with the communist authorities.
Donald Tusk invites the Poles to the Great March on Warsaw
Donald Tusk invited Poles to a demonstration in Warsaw in mid-April. Opposition politicians and activists were also invited to the event.
"I ask everyone to march at noon on June 4 in Warsaw. Against high prices, theft and lies, for free elections and a democratic European Poland.
He renewed his appeal on May 3.
"We will meet on June 4 at noon in Aleje Ujazdowskie to go to Plac Zamkowy under the Zygmunt Column. I invite you all! Let's go there together." he appealed.
Once again, Tusk was invited to march on Monday – May 29. On that day, President Andrzej Duda announced that he would sign the act of establishing the State Commission for the Study of Russia's Influence on the Internal Security of the Republic of Poland in 2007-2022.
Politicians and celebrities at the Grand March in Warsaw
Politicians, cultural figures and celebrities have announced their participation in the Great March in Warsaw.
"Let's break down this wall. Let's do it again. This time, decades later. Let's be together. Let's show how many of us there are. Let's show that we will win. Let's show our strength," said actor Janusz Gajos .
The fact that they were going to the march was also announced by former president and leader of "Solidarity" Lech Wałęsa, MEP Róża Thun, Cuban presenter Wojewódzki and actor Andrzej Seweryn, among others.
From Pleszew to the Great March to Warsaw
Strong representatives from the Pleszew Region will also march to Warsaw.
– All those wishing to take part in the GREAT MARCH OF FREEDOM on June 4 – Celebration of Freedom and Civil Rights, please call me on 600 700 781 – encourages Piotr Kusiakiewicz, head of the poviat PO structure.
The Grand March will start at 12.00. The route leads from Ujazdowskie Avenue via Nowy Świat and Krakowskie Przedmieście, near the Presidential Palace to Sigismund's Column in Castle Square.
What do you think about the initiative? Are you going to the capital? We are waiting for your comments.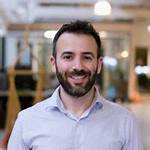 "Reader. Future teen idol. Falls down a lot. Amateur communicator. Incurable student."