A multi-storey stage with moving segments and the illusion of a rope forest is built in the circus tent. It is complemented by a rear projection, where eyes shine, butterflies and elephants appear, but unfortunately only visible from the facade, not from either side of the spectator arena.
For most of the show, the stage is separated from the audience by a see-through cloth with floral prints, which creates a mysterious darkness from the impenetrable forest, but unfortunately it also hinders the perception of what is going on within it. And in terms of dance productions with beautiful costumes and masks, this is quite disturbing.
Twelve dancers from the Dekkadancers ensemble bring the animal and human worlds closer to their best. But the story of Mowgli, seeking his place between animal and human, is told only torsionally through pictures taken from Kipling's book, and those who don't know it miss out on much important context.
Mowgli has no established relationships with forest officials or people, nor does the rivalry with Sher Khan be motivated. Disproportionate space is devoted to its abduction by monkeys and the killing of tigers by a herd of buffalo. While they're all impressive dances and, in the monkey's case, also moments of fun, they form a rather incoherent mosaic, narrated by a bit of guidance commentary, and especially by movement.
And, of course, Ivanovi's music, which will captivate you from the first dawn in the forest. He has dramatic moves, Ivanovi can create feelings of suspense and mystery, but also writes cajdak for monkeys, lyrical areas and dramatic peaks. In the language of music, inspiration from Eastern and European cultures, jazz, classical music and folklore blend freely and with humour. The Czech Philharmonic players interpret it with real mastery, feeling and pleasure.
Matěj Forman and Marko Ivanovi: The Jungle Book
Rudyard Kipling theme, screenplay by Matěj Forman and Marko Ivanovi, music by Marko Ivanovi, director and screenplay by Matěj Forman. Premiered on June 7 at the Azyl78 tent, Prague (written from a replay on June 9)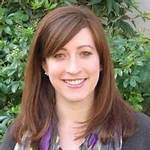 "Unapologetic social media guru. General reader. Incurable pop culture specialist."