This was confirmed in the recent election by the Norwegian Biathlon Union for the World Cup weekend in Slovenia. Six men and six women represented Norway there.
Røiseland has struggled for his body, and he is yet to compete this season. But now the three-time Olympic champion from last winter feels that he is starting to gain control.
– I am very happy when my body will function again. Last week I felt it doing it and it was really good. I am so relieved. I don't walk fast, and I'm not in great shape, but getting the body working response is like winning an Olympic gold medal, he said in a TV 2 interview on Monday.
I'm well
Røiseland has been one of the world's best biathletes on the women's side for the last four or five years. She won the World Cup overall last season and took Olympic gold in the sprint, pursuit start and mixed relay.
– We are very pleased to welcome back Marte Olsbu Røiseland. He had been doing a phenomenal job in the last few months, and his body was finally responding to the rigorous training. We are looking forward to seeing what he can achieve in Pokljuka, said national team manager Per Arne Botnan.
This season, the WC at the German Oberhof is the big goal. The championship was held from 8 to 19 February.
Another great biathlete of recent years, Tiril Eckhoff, is still not ready to compete.
Here are the picks for the fourth World Cup weekend of the season:
Boys: Filip Fjeld Andersen (Geilo), Johannes Thingnes Bø (Markane), Tarjei Bø (Markane), Vetle Sjåstad Christiansen (Geilo), Sturla Holm Lægreid (Bærum), Johannes Dale (Fet).
Women: Ragnhild Femsteinevik (Hålandsdal), Emilie Kalkenberg (Skonseng), Karoline Knotten (Vingrom), Ida Lien (Simostranda), Marte Olsbu Røiseland (Froland), Ingrid Landmark Tandrevold (Fossum).
There will be sprints and chases for both sexes as well as mixed and paired relays in Pokljuka.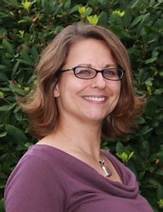 "Infuriatingly humble coffee guru. Travel practitioner. Freelance zombie fanatic. Certified problem solver. Food scholar. Student."