The exhibition match in Riyadh was marketed as a duel between Messi and Ronaldo, who for years vied for the title of the world's best footballer. They both played for an hour and came out as PSG took a 4-3 lead over the Riyadh Allstar, a team made up of players from Ronaldo's club Al-Nassr and city rivals Al-Hilal.
In the goal duel with Messi, the score was 2-1 for Ronaldo.
Messi scored the first goal. Before two minutes played, he was played by Neymar and scored 1-0.
Half an hour later, Ronaldo was hit by the arm of PSG goalkeeper Keylor Navas in an aerial duel. He received a yellow card, as well as a penalty following a VAR review. He shot himself in the cross to make it 1-1.
red card
Six minutes into extra time in the first half, he also made it 2-2 after his own shot hit the post. Then Marquinhos made it 2-1 to PSG from a corner, and then Neymar missed a penalty.
When the score was 1-1, PSG's Juan Bernat was sent off for stopping Salem Al Dawasari on his way. The team had to continue the exhibition match outnumbered.
Kylian Mbappé wreaked havoc with his opponents and set up Sergio Ramos for a 3-2 goal in the 53rd minute, but Jang Hyeon-soo equalized soon after.
Not a hat trick
In the 58th minute, Ali al-Bulayhi converted a second penalty and Mbappé made it 4-3. PSG thus had three penalty takers, and Ronaldo did not get a hat-trick.
Soon after, Ronaldo was replaced, and PSG changed many of their profiles as well.
Hugo Ekitike made it 5-3 in the 78th minute, while Anderson Talisca sealed the result in extra time.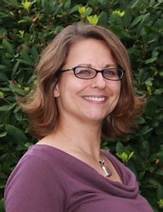 "Infuriatingly humble coffee guru. Travel practitioner. Freelance zombie fanatic. Certified problem solver. Food scholar. Student."