(Argentina – France 3–3 eeo, 4–2 on penalties) The robe that Lionel Messi (35) wore shortly before he finally lifted the World Cup trophy caused a backlash.
CAUSE A REACTION: Tamim bin Hamad Al Thani dressed Lionel Messi in the so-called "bisht", the traditional dress for Qatari men.
1 of 4Photo: Georgi Licovski/EPA
Hans Christian Boge-Fredriksen
As Messi prepares – as the main man on the podium – to lift the World Cup trophy afterwards final victory over Francethe 35-year-old man was presented with the mantle from Qatari Emir Tamim bin Hamad Al Thani.
He wore what is called a "bisht", the traditional and religious dress for Qatari men.
Messi wore the cape when he lifted the trophy, but later images showed him taking it off shortly after.
At previous World Cup finals, there was no tradition for trophy lifters to wear any clothing over the national team jersey:
Hugo Lloris of France lifts the 2018 World Cup trophy in Russia.
1 of 6Photo: ALEXANDER NEMENOV / AFP
Pablo Zabaleta, a former Argentina national team player, criticized:
– Why did he do it? This is not an opportunity to do that, he said in a BBC broadcast.
– Another clear move from Qatar, agreed by Swedish journalist Olof Lundh on the C More broadcast in Sweden.
– You took a big moment from a player, I don't think it's good. You can do it in the back room. It seems that Messi himself is not happy either. This doesn't work in my eyes, said German football legend Bastian Schweinsteiger on the ARD channel.
The moment also received a lot of attention on social media.
"Qatars want this to be their moment, like Messi and Argentina," New York Times journalist Tariq Panja wrote on Twitter.
"The longest wait to lift a trophy and they did their best to spoil it. Why cover Messi in it? Stupid. Glad he got rid of it," wrote James Pearce of The Athletic.
"Tamim and Infantino ruined the biggest moment. Nonsense", wrote German sports journalist Jens Weinreich.
"This is not a Qatar moment to cover Messi's Argentina jersey with one of their own," wrote ESPN's Mark Ogden.
"This may suit the hosts (Qatar), but is highly unusual for a World Cup final and could be described as the final chapter of a sporting wash", wrote Independent journalist Miguel Delaney.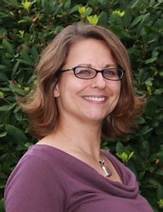 "Infuriatingly humble coffee guru. Travel practitioner. Freelance zombie fanatic. Certified problem solver. Food scholar. Student."