Russia is undergoing "backward industrialization" as Western sanctions and continued war with Ukraine affect long-term prospects for economic growth, Finland's central bank says.
In 2022, Russia experienced a "financial and trade shock and uncertainty shock" from the situation, but GDP turned out to be more resilient than expected.down just 2.1 percent, wrote Laura Solanko, a senior adviser to the Bank of Finland, in a recent blog post.
However, he added, sanctions are still weighing heavily on the economy, so companies had to switch to lower-quality or more expensive means of production, and some of them were forced to replace developed technologies with low-grade ones.
As a result, the Russian economy is undergoing a structural transformation, becoming more independent and state-controlled, according to the blog post. The Kremlin must find substitutes for imports and stay away from what the government considers "enemy countries" and which make up more than 50 percent of its exports. world economy.
"Such a policy can only succeed with heavy investments in domestic production to replace lost imports, and with the construction of new transport links to the east and south," said Solanko.
"Because resources are scarce, this means less investment in other sectors, including potentially more productive areas," he continues.
Investments at home will continue to move away from technological frontiers, he said, describing the current state of the economy as backward industrialization.
If the war continues, Russia will surely allocate more investment to support the government's brutal invasion attempt.
"This applies not only to the military-industrial complex, but also many sectors that support military operations, including textiles, food and medicine," Solanko added.
"Despite the fact that in times of war it is easier to misallocate resources, Russia is stuck on an inexorable path to lower growth and a dismal economic future.
Above is a translation of the article of the US edition of Insider.
Translation: Dorota Salus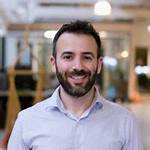 "Reader. Future teen idol. Falls down a lot. Amateur communicator. Incurable student."