"Of course not. As mentioned earlier, payment and delivery is a time-consuming process. This does not mean that you have to pay (in rubles) for tomorrow's delivery. From a technological point of view, it is a longer process," Peskov said when asked whether Russian gas has to be paid in rubles from Thursday.
"I have not received any information about what (the proposal) will be submitted. However, these data will be available. Let's wait. There are instructions from the president that must be obeyed," added Peskov, as reported by the Izvestia daily.
Retaliation for sanctions
Russia is demanding changes to payment terms in response to Western sanctions facing an invasion of Ukraine.
"Given that the prestige of the dollar as the world's main reserve currency, for example, has been shaken in recent years and confidence in other internationally recognized currencies is not currently at the highest level, the only inevitable alternative to this process is to expand national currency practices," he explained, Kremlin spokesman Peskov.
In addition, the President of the State Duma, Vyacheslav Volodin, proposed that the list of goods exported for rubles be expanded, including the sale of grain, oil or timber.
It's not like that, the West agrees
But Western countries refuse to pay in rubles, saying there is no such thing in the agreement. A group of seven of the world's most economically developed countries agreed on Monday (G7).
German Economy Minister Robert Habeck informed about the decisions of the G7 group, namely France, Italy, Japan, Canada, Germany, Britain and the United States. According to him, payment in rubles would be a breach of contract.
"Ministers from all G7 countries unanimously agreed that such a request is a unilateral and clear violation of the current agreement. Payments in rubles are unacceptable and we will appeal to companies affected by this requirement not to comply," Habeck said. , according to the AP agency.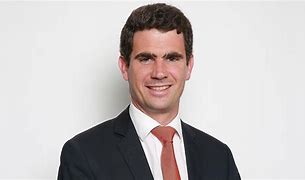 "Music maven. Evil pop culture lover. Unapologetic creator. Friend of animals everywhere."