Russian Deputy Foreign Minister Sergei Ryabkob urged European countries to change their minds about paying for Russian gas in rubles. He described Western sanctions as a "desperate economic war".
In response to heavy Western sanctions against Russia as a result of the invasion of Ukraine, President Vladimir Putin has demanded that natural gas exported to Europe and the United States be paid for in Russian rubles.
On Monday, the G7 countries agreed to refuse to do so. Vladimir Putin's spokesman, Dmitry Peskov, threatened on Tuesday that Russia would not supply gas to Europe if the West did not comply with the demand.
On Wednesday, Russian news agency Tass reported that Putin, after speaking with German Chancellor Olaf Scholz will let Europe continue to pay for Russian gas in euros.
According to spokesman Steffen Hebestreit of the German government, Putin said that from next month Europe will continue to pay in euros to Gazprom bank, which is not affected by western sanctions, wrote NTB.
The bank would then convert the payments into rubles, Putin said.
However, Scholz disagreed with this solution, but asked for written information to better understand the procedure, Reuters wrote.
Scholz further said that the G7 countries would continue to pay exclusively for energy supplies in euros or US dollars, as per the agreement. European authorities believe that Russia does not have the right to change the trade contracts that have been established.
The EU is the world's largest gas importer – and 41 percent of this gas comes from Russia. At the same time, revenue from the sale of gas and oil is very important for Russia.
Hope Europe changes its mind
Sergei Ryabkov, Russia's deputy foreign minister, said on Wednesday that he hoped Europe would change its mind about paying for Russian gas in rubles instead of euros, Russia's RIA news agency reported.
If a Western importer had to pay in rubles, it would indirectly support the Russian ruble, because the buyer had to earn rubles to buy gas. The exchange rate has weakened sharply as a result of the invasion of Ukraine.
The Deputy Foreign Minister also stated that he hoped that the West would end the strong economic sanctions imposed on Russia.
– I hope Russia will not continue to be filled with desperate Western economic wars. said Ryabkob.
He further said he wanted Europe to find a "creative" solution to the problem.
Can be expanded to other items
Russian officials have claimed that Western efforts to isolate one of the world's largest natural resource producers are "irrational" and "self-defeating", which would lead to high prices for consumers and tip the economies of Europe and the United States. , writes Reuters.
Earlier Wednesday, natural gas prices rose more than 15 percent after the German government activated a crisis plan that, according to The Financial Times, is the first step towards rationing energy resources.
Fuel prices have also risen sharply in Europe and the United States recently. based on BBC Among other things, many Americans travel across the border to Mexico to buy cheaper gasoline.
If payments for Russian gas had to be made in rubles, the practice could also be extended to exports of oil, grain, metals, fertilizers, coal and timber to the EU, according to Vyacheslav Volodin, one of Russia's leading lawmakers.
– If you want gas, look for rubles, he wrote in a post on the Telegram messaging service on Wednesday.
The Kremlin initially announced that a new mechanism for paying in rubles would be introduced on March 31.
However, Kremlin spokesman Peskov said on Wednesday that changes will not take effect immediately.
– Payment and shipping takes time to process. This does not mean that tomorrow's delivery will have to be paid for in rubles. From a technological point of view, this is a longer process.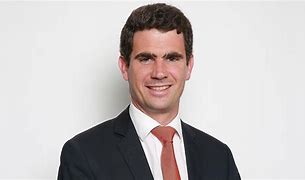 "Music maven. Evil pop culture lover. Unapologetic creator. Friend of animals everywhere."