Owners of telecommunications services have until March 11, among other things, to switch to DNS servers located on the territory of the Russian Federation. Next, they must remove any javascript code downloaded from abroad, such as banners or counters, from all pages.
Russia has blocked foreign sources of information in recent days. Facebook and Twitter don't work in this country, as does Russia's mutation of foreign news servers. The social network TikTok was even suspended in Russia on Sunday, the Unian agency reported.
At the same time, Russia is facing an increasing number of hacker attacks from around the world after the military attack in neighboring Ukraine.
#Russia start active preparations for disconnection from the global Internet

By March 11th, all servers and domains must be transferred to #Russia area. In addition, detailed data on the site's network infrastructure is being collected. pic.twitter.com/wOCdRqOJEj

— NEXTA (@nexta_tv) March 6, 2022
The media is advising people in Russia how to bypass the blockade of Internet resources
Internet and PC
"TikTok is a platform for creativity and entertainment that can bring relief and human contact in times of war when people face great tragedy and isolation. However, our highest priority remains the safety of our employees and users. In light of Russia's new 'fake news' law, we have no choice but to suspend live streaming and new content on our video service while we assess the security implications of this law," the app said on its Twitter account.
Up to 15 years in prison
Russia's parliament on Friday approved the introduction of criminal responsibility and up to 15 years in prison for "disinformation and false reports about the Russian military, for discrediting the armed forces and for calls for sanctions."
The amendments incorporate into the Criminal Code a new provision on the intentional dissemination of false information about the use of armed forces to defend the interests of Russia and its citizens.
De facto, this means the media can only publish official information from the authorities. Given the current invasion of Ukraine, they can only report on how Moscow presents the conflict – that is, as a "special military operation" to liberate Ukraine.
On Saturday, German stations ARD and ZDF decided to stop broadcasting from Russia due to the new law. The Spanish news agency EFE will also suspend its activities in Russia, French radio station Radio France is considering.
CNN, BBC, CBC and Bloomberg have announced the withdrawal of their journalists from Russia.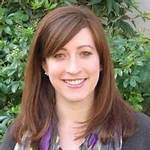 "Unapologetic social media guru. General reader. Incurable pop culture specialist."