Russian bandy teams SKA Neftjanik and Dinamo Moscow line up in a "Z formation" before the playoff semifinals in Russia's top division.
Aftenposten collaborates with VG-sporten. Therefore, as a reader of Aftenposten, you also get articles and services created by VG.
"Z" has become a symbol during Russia's invasion of Ukraine – in support of President Vladimir Putin.
Finnish bandy star Tuomas Mttä plays for SKA Neftjanik, and confirmed to the Ilta-Sanomat newspaper that he participated in the formation of the lineup, but said he was unaware of its significance.
– I haven't had time to read any news and I've never seen the letter Z anywhere before, he said Newspaper.
Finn has received harsh criticism for his participation in the lineup, and regretted it in an email to Ilta-Sanomat.
– First of all, I want to apologize for the commotion in our fight, said Mtt and emphasized that he did not know about the meaning of the symbol.
– During the game, I was told in Russian that I had to line up in some formation, and I didn't understand what it was because I was only focused on the game. I followed the other players in an unusual formation. I didn't realize its significance, he continued.
According to the newspaper, his knowledge of the Russian language is limited.
The incident sparked a strong reaction in the environment, and one that said it clearly was Swedish national team player Daniel Andersson.
– You should be ashamed! I don't want to see another transition between Swedish and Russian bandy when you support occupation/war in such a clear way, he wrote Indonesia.
Both clubs have links to the political regimes that first ruled the Soviet Union and now Russia. SKA Neftjanik is the result of a merger of SKA, an abbreviation of Sportinyj Klub Armii (Army Sports Club) and Neftjanik, backed by a company that extracts oil in Khabarovsk, where the club was founded in 1947.
Dinamo Moscow, the oldest sports club in the area, is considered a Ministry of the Interior team and was associated with the KGB during the Cold War.
Based on Aftonbladet a similar scene occurred in the second semifinal series between Kuzbass and Vodnik. Sweden's Kuzbass international Simon Jansson was left out of the lineup and remained in the dressing room.
– I have clearly distanced myself from this formation, it is a matter of course for me, he insists to SVT Sports.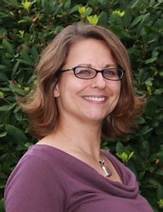 "Infuriatingly humble coffee guru. Travel practitioner. Freelance zombie fanatic. Certified problem solver. Food scholar. Student."