Khodorkovsky's "7D" program assumes seven basic changes related to the functioning of the Russian state. It is about "demilitarization, denuclearization, decentralization, democratization, decommunization, de-Stalinization and deputinization".
First of all, Khodorkovsky called for "limiting the armed forces in the European part of Russia to a minimum, as well as the creation of a demilitarized zone on Russia's borders with European countries, and limiting military spending to a maximum of 2 percent of GDP".
The former head of Yukos also wants Russia's complete nuclear disarmament and decentralization of the country, which would include, among other things, granting greater rights to minorities who speak languages ​​other than Russian. The plans also include holding free elections under the supervision of international observers and the release of political prisoners.
The last group of Khodorkovsky postulates concerns ideology. According to him, the crimes of communism should be considered the same as those of Nazi Germany during World War II. He also called for a ban on the cult of Joseph Stalin and an overhaul of Vladimir Putin's state, including a reorganization of state services and an end to corruption.
Who is Mikhail Khodorkovsky?
Khodorkovsky, as head of an oil company, Yukos was one of the richest men in Russia at the beginning of the 21st century. He was arrested in 2003 and spent nearly 10 years in prison for alleged large-scale fraud and tax evasion. In 2013, the President of Russia, Vladimir Putin, forgave him. Khodorkovsky later left the country and now lives in Great Britain.
Thank you for being with us. Subscribe to the Onet newsletter to receive our most valuable content.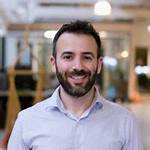 "Reader. Future teen idol. Falls down a lot. Amateur communicator. Incurable student."