The two seemingly disparate messages suggest that Russia's influence in southeastern Europe is sadly still quite strong.
The first message concerns Croatian President Zoran Milanovic. The man who had embarrassed Croatia with pro-Russian statements for months did it again yesterday.
From 2014 to 2022, we witnessed someone constantly provoking Russia to make this war happen. And war broke out
– he said about Russia's aggression in Ukraine, adding that it is wrong for the West to send weapons to the Ukrainian army.
READ ALSO "Is it time to impeach Zoran Milanović?". Croatian publicist Šola criticized the president for his pro-Russian statements
When a Croatian journalist told him that Ukraine was fighting for freedom the way Croatia used to fight for freedom, Milanović replied that it was not the same, because Croatia was against Serbia and Ukraine was against "Russia, which is the world's superpower."
He also added that "Ukrainians pathologically hate Russians."
Ukraine must be brought to the negotiating table
– added.
Nothing new with Milanovic. The Croatian president repeated the main theses of Russian propaganda and each time his speeches were enthusiastically received by the Russian and Serbian media.
The second message concerns Slovenia. Two foreigners were arrested there on suspicion of spying for Russia.
The Intelligence and Security Agency of Slovenia (Sova) has made a huge success. He finds and arrests two foreigners accused of spying for Russia. The two suspects face a total of up to eight years in prison for this offense and for spreading false content. As we know unofficially, two Russian agents with nationalities of one of the South American countries acted under false names and were detained in a rented office in an office building near Bežigrad in Ljubljana
— we read in the text of the Slovenian daily Delo.
Slovenian Foreign Minister Tanja Fajon said it was a "serious situation" with "international consequences".
Interestingly, the same minister in the green-liberal Prime Minister Robert Golob's government recently stated that "Slovenia cannot see European stability without Russia." His statement was later quoted by the Russian news agency Tass.
The government in Ljubljana says it supports Ukraine's struggle for independence. However, the Slovenian opposition, led by former Prime Minister Janez Janša, accused Golob's government of having ties to the Russian energy lobby. Fajon's statement seemed to emphasize that the accusation was not completely baseless.
READ ALSO The absurd joy of Poland's total opposition after Janša's defeat
This event certainly shows that Russia continues to actively lobby small countries in Central and Southeast Europe. In the Balkans, the situation is even worse, because the unreasonable Western policy, which for years neglected the countries of the Western Balkans, strengthened Russia's influence there.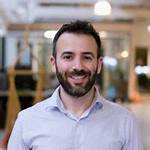 "Reader. Future teen idol. Falls down a lot. Amateur communicator. Incurable student."