He arrived in a good mood for the interview, which was part of the London presentation of the new film Avatar: The Way of Water. He sat down at a table where several journalists from all over the world sat, including me, the only representative of the Czech and Slovak media.
Avatar 2 was a success in theaters. But this series was supposed to have five parts. Do you know what will happen in three, four and five?
Yeah, we know exactly what happened, we know how the series ended, since around 2015 when Jim (that's what everyone tells the director – watch ed.) presents an accurate story map. We also look at the photos. And let me tell you, this is a very big story. I'm sure nothing of this magnitude has ever been done in film. That's also why we have to shoot quickly. Children grow and mature quickly. This makes two, three and part of four. For a story this big, you have to have pictures to tell it.
Can you tell us about your character's storyline in part two that caught your attention?
I feel like I'm always forcing my wife to do something (Neytiri, played by Zoe Saldana – note ed.). Number two deals a lot with family relationships.
Apart from contradictions, love is also theirs.
It is pure love that drives action in partners. I, Jake Sully, don't get along with him easily.
At number one, your character is an ex-soldier. But why do his own children still call him: sir?
Because it's in the script (laughs). Not really. My character must not only be a loving parent, but he must also remain a soldier. All this is inside him. He still has to decide when to be a good father who plays with the kids, who enjoys his family, and when to fight. He knows very well what he stands for, what everyone can lose… Sometimes, while shooting with Zoe, Neytiri, the mother of our children, we say to ourselves that we are "parents hell". in our firmness. But that's what Jim wants from us. Clear, bold in script.
Avatar number one premiered in 2009. The series is still being filmed. You've spent over ten years with Avatar. Can you describe a typical shooting day?
It's like making an independent film.
Independent film? In such a large and expensive production?
It may sound strange, but the atmosphere there is very warm, similar to what you get as an actor working in an independent production. People who actually know and like each other met on the set of Avatar. Not only actors, but also everyone from other professions. We leave our egos at the door. Very good! Even for the audience.
I think that's reflected in Avatar. You can feel the ease of manufacture, even though it is a very large and expensive production… Moreover. What you see in theaters is done in whole in part. I'm not always surrounded by other actors on set. Sometimes I'm on set alone, other times it's just Zoe. Sometimes the set looks like they are shooting an intimate drama.
You said you left your ego at the door. Can you do it in Hollywood?
And why not? Jim helped a lot with that. He is very kind. He cares about the family atmosphere. It creates the conditions for it. He also allowed us to bring his loved ones to parts of the shoot. Serious ones usually don't happen in such a big project. They are mostly closed. But Jim said: if I do a story about a family, I can't forbid the children to come to you. They always carry a natural supply of joy, energy, curiosity that will help us.
Avatar: Water Path takes place in, under, over water. What scene did you like the most?
I prefer to give an indirect answer. It's about water and not about water. During a shoot like this, where there's so much technology, you have to forget about it. Only then can you play. You have to focus on the role. In the water, you often lose some of what you are used to at work, among other things, you don't see the reaction of your acting partner, your acting partner. Plus you don't naturally have oxygen…
You have to get used to everything. You have to trust yourself and the technique. It's about patience. You don't need to panic. Sometimes things break too, you still have to trust that someone will sort it out soon and you'll be out on the water again… The avatar simply doesn't give a chance to "not cooperate". It can't happen over it like in some shootings, when the actors and the people implementing it all technically face each other. We must make peace with each other, together look for possible improvements, so that everything can be done.
Kate Winslet and Sigourney Weaver have boasted the record they broke while filming underwater. what's yours?
Ah, you're definitely not after the record. How long have you been practicing these things doubly?
Month. We had, for example, a big meeting in Hawaii before filming, where we went ocean diving. Fish swim around us, sometimes it's night, sometimes you can't see anything, sometimes you don't know if you'll show up again…
Did you laugh, was it really fun?
But yes. Anyone can dive if you have good equipment. But this activity is about one more thing that is more important than technology. Beneath the surface, you have to readjust your own thinking. You have to conserve oxygen down there. However, you have to figure out how to do it yourself. You don't ask anyone much underwater. Although yes, Jim spoke to us there too.
Does that help you?
Of course, who else should know more about these things than him, the freediving record holder. He especially advised us to manage the oxygen well to calm down. In short, the human body behaves differently underwater than on land. You have to set accordingly.
News/Right on Avatar in London
"You will see Avatar, to London," a decision was made in Borgis, including the daily publishers Práva and Novinek.cz, already in November. Early in the morning of December 4th, I caught a plane to London. This opportunity was given to Novinky.cz/Právo as the only media in the Czech Republic and Slovakia thanks to the Falcon company which is the distributor of the film Avatar: The Way of Water in our country.

On the afternoon of 4 December, a select group of journalists from around the world watched a tightly guarded screening of the film in a London cinema. "You were among the first, so what do you think?" the creator asked us afterwards during an interview that took place on December 5 at one of London's luxury hotels.

The event gave rise to round table interviews, that is, the stars were always interviewed by several journalists. Novinky and Právo had the opportunity to interview almost all of them. Interviews will be published during December and January.

They include Kate Winslet (played by Ronal), Zoe Saldana (Neytiri), Sam Worthington (Jake Sully), Trinity Jo-Li Bliss (Tuktirey), Jack Champion (Spider), Jamie Flatters (Neteyam) and Bailey Bass (Tsireya).
Something else is fun, something else is work. How can you play underwater if you can't see each other?
But we see each other. There is also a screen while shooting in the pool. We can also see how the recording is in cyberspace. We also checked every time we got out of the pool… There was a lot of material and information that was sent during the filming of Avatar.
Well, I repeat again that the most important thing is to play as if you were not in the water at all. When Zoe is angry, she is angry. I react like Jake. We have to fight when we have to fight. Again, it's all about your focus on your character.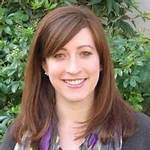 "Unapologetic social media guru. General reader. Incurable pop culture specialist."