Šárko, we had a great time together during the World Cup in Špindlerův Mlýn. Will you be able to handle the role of frontrunner in this level?
Maybe not "from a volley". I have to prepare a bit for that. Got some gates before that, and then I thought I'd try it. (with a smile)
How does it feel to watch the world cup no longer as a competitor?
This is very cool, I really enjoyed it. I also went on a track tour, I can enjoy the atmosphere in different roles, I really like it. I personally am in the world cup after six years. The last time was in March 2017 in Aspen. There is a great atmosphere here. Good audiences and organizations do. Czechs love skiing, we are a skiing country. And we'd love to come and see and create an atmosphere. For example, in the US the audience is not that big, except for family and the entertainment team nearby.
How are you enjoying commenting?
It was fun, I resisted it for a long time, but then I accepted the role. It is a craft like any other, it requires preparation, to be in the picture. But here, for example, I know the climb, I race here, I still know a third of the starting field.
The joke is that not everyone can articulate thoughts in a coherent way. I hope I'm doing well, I'm getting good feedback so far.
Do you know many female racers, do you have friends among them?
Of those that ended, I know either Veronika Velez-Zuzulova or Austrian Nicole Hospova. Otherwise, I say hello to the others who are still riding – Wendy Holdener and Michele Gisin from Switzerland, Anna Swenn Larsson and Sara Hector from Sweden, Lena Duerr from Germany, Katharina Truppe from Austria.
You get along well with everyone, don't you think?
Yes, I speak English, but also German… So I'll hang out with Austrian, German, and Swiss women. Lindsey Vonn also speaks good German and has earned a following of fans. For example, I didn't hear Mikaela Shiffrin speak German.
But what do you tell him, he's aiming for an incredible record – 87 World Cup wins…
This is awesome. I remember his debut here back in 2011. He was already the greatest skier of all time and is having perhaps his second most successful season yet. However, his career was going through a terrible wave. He didn't do well at the Olympics in Beijing. Now he is in top form again. The record will fall, that's for sure, I think already this year.
He was also in a different situation than Vonn was. He was aiming for the record at the end of his career, after a serious injury. Mikael is 27 years old, he can be cool and the wins will keep coming.
You can see that he is enjoying it. Her relationship with Alexander Aamodt Kild also works in her favour…
Of course. They both seem so nice and positive and people are cheering for them. He managed not to let himself be suppressed. But it must be really hard to break away from that pressure. Mental fatigue is often worse than physical fatigue, regeneration is enough there.
Currently, female skiers widely use mental trainers. Has it been for you too?
I don't have one, but I work with a psychotherapist and prefer to use it at home, between races. Today, a mental coach is very important. It is on race day that psychology is often the main determining factor.
What about Martina Dubovská (she finished 21st on Saturday), what does she still need to reach the top?
His first ride on the "Spindle" didn't go well. The track was difficult, he had a bad loss at the top, but he lost on the flat, he had a lot of advantages there. He has to perform well in all parts of the track, putting them together well. He can do it, he has what it takes, but I think he's a bit disappointed with the last two failures in Zagreb and Flachau. The second half has been better. It's a good feeling…
Did the girls ride differently today?
I think basically not. But the material changes, it accelerates. The radius of the skis for the giant slalom has also changed, the turns are reduced now. If women racers are to win now, they need to be dynamic, shorten the arc, drive clean. It's a lot about polishing the details. It's true that today they looked more aggressive.
What do you say this crazy winter? Switzerland's traditional ski bastion, Adelboden, has almost no snow…
This year has been extreme, first a cold September, then a warm October, then a freezing December, and then incredibly warm. But now it seems to be even again. But the fact that it really warms up can be seen in the glaciers, for example in Mölltal or Austrian Kaunertal. They recede, and those fluctuations are just a result of global warming.
Today, holding the World Cup in such a lowly venue makes almost no sense.
How important is the World Cup on "Spindle" for the Czech Republic and Czech skiing?
Very important. We have already mentioned what a Czech skier looks like. It's great to be here. It would be great if regular dates were fixed and "Spindle" firmly integrated into the World Cup program. The races here are perfectly organized, the atmosphere is great. There are a lot of bonuses for driving here, but there is also a bit of politics.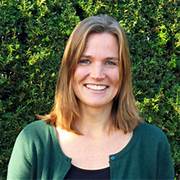 "Certified bacon geek. Evil social media fanatic. Music practitioner. Communicator."