Romerikingen finished 20/100 seconds behind Odermatt. Six-tenths separated them after the first lap, and the gap was too big for Kristoffersen to close.
After that, he left with mixed feelings. Technically, he felt a lot of things right, but for a winner, second place is never good enough.
– Very good second half, and we made four tenths at Odermatt. That's not bad. Right now he's the best and it really sucks, but we're working on getting him. We are getting closer and have to keep working on what we are doing, Kristoffersen told Viaplay.
The win was Odermatt's fourth so far this winter. Switzerland clearly topped the World Cup by 271 points from Aleksander Aamodt Kilde.
– He flies in the clouds a day. I've done it too, so I know what it's like. Then things get easy, and you have the hundredth with you, said Kristoffersen of the rival's dominant start to the season.
75th podium
He believes things could have looked very different had he been closer to Odermatt before the final round.
– If I'm two or three tenths behind, they'll make it hard for him. It's two-tenths in the first half that counts.
The podium is Kristoffersen's third of the season and 75th overall individually at the World Cup. On Sunday, he also finished second and was beaten only by two hundred by Lucas Braathen over the same hill.
Braathan is down
The next day, Braathen was eliminated early in the first round. He was completely out after the first interval.
– Very annoying, that error pops up out of nowhere. I was so shocked that I couldn't save myself, which is my strength. This is so unnecessary. "I haven't seen the time yet, but it feels really good to be at the top," he told Viaplay afterwards.
Alpinist Bærum explained that he "came too narrow and sharp for the gate".
Norway fielded seven people at the start, and four of them made it to the final round. Alexander Steen Olsen rose from 19th to 13th, while Rasmus Windingstad was 17th.
A big mistake ruined the final for Atle Lie McGrath. He was nearly eliminated and ended up in 27th place. Leif Kristian Nestvold-Haugen and Fabian Wilkens Solheim did not get enough speed on their skis and ended up outside the top 30 after the first run.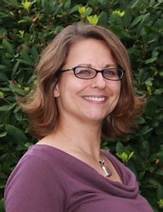 "Infuriatingly humble coffee guru. Travel practitioner. Freelance zombie fanatic. Certified problem solver. Food scholar. Student."