According to a US Secret Service report, Vladimir Putin underwent cancer treatment in April, which was successful. According to them, however, the Russian president is increasingly paranoid, which makes him unpredictable and at the same time weakens his power. The situation in the Kremlin, according to intelligence services, has never been so tense, according to them, everyone there feels that the end of Putin's reign is drawing near.
The health of Vladimir Putin is closely monitored in the world, it is not surprising that at the end of May, the American secret service prepared the fourth comprehensive report, which assessed the condition of the Russian president in detail. It's possible to see the conclusion Newsweek Magazine through senior officials from three different intelligence services who were aware of the report.
According to the Secret Service, Putin's condition appears to be improving after being treated for advanced cancer in April. The report also confirmed that someone attempted to assassinate the Russian leader in March. Intelligence officials worry that Putin is becoming increasingly paranoid.
Therefore, his approach to the war in Ukraine was unpredictable. On the other hand, this situation, according to intelligence services, reduces the possibility of nuclear war. "Putin's power is strong, but no longer absolute," one official said. "The squabbles within the Kremlin have never been more intense under his rule. Everyone feels that the end is coming," he added.
However, it is impossible to properly assess Putin's condition. His isolation from the start of the war made things even more complicated. "What we know is that there is a glacier out there, even though it is shrouded in fog," said an official from the National Intelligence Agency (DNI). "Putin's isolation has raised the level of speculation," added a senior US intelligence official.
From the moments the world has observed in recent months, it can be concluded that Putin is not doing well. When analyzing videos of the Russian president, a number of experts agreed that he was seriously ill and appeared to be dying. His reluctance to end the war in Ukraine also fits this statement. US intelligence agencies agree that the situation is more serious than previously thought.
As Putin's health deteriorates, his power also declines. "Someone who used to be considered omnipotent, is now seen as someone who fights for the future, especially his own future," said a DNI official. Disagreements within the Kremlin and the recent attempt to assassinate the head of state are also linked to this.
You can learn more about Vladimir Putin's health in the report:
we
TN.cz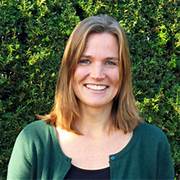 "Certified bacon geek. Evil social media fanatic. Music practitioner. Communicator."