University of Economics (VŠE) Chancellor Petr Dvořák put up with dean Miroslav Ševčík's behavior for several months.
However, participation in Saturday's demonstration caused the dean of the Faculty of Economics to lose ground in school management. The Chancellor was ready to dismiss Ševčík even though he was supported by the faculty's "home" academic senate managed by Ševčík.
In an interview for Seznam Zprávy, Dvořák explained, among other things, how Ševčík's cases and misconduct had a negative impact on VŠE's cooperation with its sponsors, business partners or graduates.
I'm not a censor
You insist on ending Dean Miroslav Ševčík as head of the Faculty of Economics. How difficult was the decision made for you personally?
Such a decision is not something easy, this is a fundamental thing that has never happened before.
You were patient with the dean during the various Ševčík cases in the last year. What broke inside you?
You need to look at the whole history. You can only accept my accepted solution once. When that Saturday happened, the other solutions I had up to that point were no longer available.
Dean Ševčík is associated with a number of controversies and cases. Do you believe that your indulgent behavior will teach him a lesson or make amends?
I say again that I don't want to hinder his opinion and behavior in any way. But I always made it clear to him that he had to consider that his behavior would not negatively impact the school and the faculty. It needs to be distinguished, I don't block anyone's opinion, I don't censor anyone. I just want public officials, namely deans, to always remember that they are not only speaking for themselves, but also for the faculty they lead. I took all possible steps, we got to know each other, I even explained it informally. I'm really sorry we have to deal with it this way now.
Ševčík's statement
On Saturday, March 11, Miroslav Ševčík found himself in the midst of a group of protesters trying to tear the Ukrainian flag off the National Museum building.
The Dean of the Faculty of Economics at the University of Economics defended himself because he was just passing by. "I certify that I have absolutely no intention of entering the National Museum building or tearing down any flags displayed there. I strongly object to the interpretation of my presence on the steps of the National Museum at the time being accused of such intent," he said.
If I'm not mistaken, you have known Miroslav Ševčík for a long time, dating back to the 1980s or so. Based on this knowledge, do you expect him to surrender his function to your challenge, or will he instead fight to the last minute?
I don't want to speculate. I think it's important to call for resignation. If he submitted his resignation, it would be the best solution for the faculty and the entire VŠE under the circumstances. I would really appreciate it if she behaved like this.
But the dean asked for more time to think about it.
Until this morning, such a reaction had not come from his part, but at the same time it was not an understatement. But according to my procedures, I still gave him time to consider things.
The proposal to remove Ševčík from office should be put forward by the academic senate of the Faculty of Economics, which until now has been faithfully supporting Ševčík. Are you expecting a change?
I don't want to speculate. I don't want to guess how other people will react.
If the faculty senate does not submit a proposal, you declare that you are ready to use the power to remove the dean on your own initiative (with the approval of the VŠE academic senate). What's the main reason for doing this?
Serious loss to the interests of the college.
Do you expect the dean to appeal to the court?
We must be prepared for the fact that it will not be easy.
In another academic case, at Palacký University in Olomouc, the chancellor withdrew the dean's notice. Do lawyers participate in VŠE high-ranking meetings, so you are confident in your approach to the dean?
In Olomouc, the procedure is slightly different. I consult my progress in the long term, not only within school, but also outside of school. The legal side is important, but the main thing is that I have to follow the interests of the school, of course, everything is according to the law. I took the step based on my conscience.
Impact on sponsors
According to my information, Ševčík's behavior threatens VŠE's cooperation with its sponsors or business partners. Is it true?
The interests of the school are directed to students, applicants, graduates, business partners, employees. We feel the negative impact in all areas.
Did you lose your sponsor because of Ševčík?
As far as I can tell, this is not happening in an exemplary way. But it is true that it complicates our relationship with business partners. I personally handled it several times.
You have a number of negotiations and meetings with the dean, including informal ones. Why is he behaving like this? He must have guessed that one day he would cross the line.
I don't want to speak on his behalf, let him explain himself. My perception is that he has a different point of view than mine.
Do you feel political pressure in this case? Ševčík was close to former president Václav Klaus, and it is thought that he also supported Miloš Zeman and his allies in politics and the large state-owned companies in Castle.
Despite the dozens and hundreds of emails I receive, I don't notice any political pressure. Even if it did, it wouldn't affect my decision-making.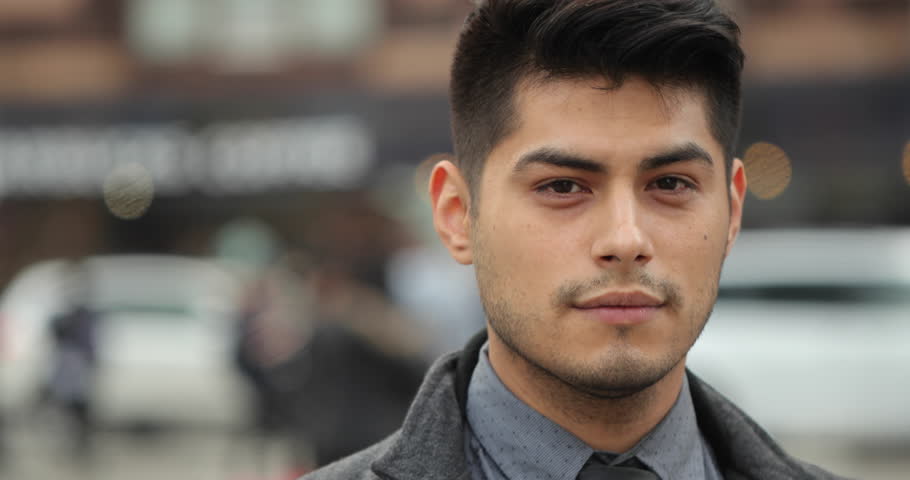 "Tv nerd. Passionate food specialist. Travel practitioner. Web guru. Hardcore zombieaholic. Unapologetic music fanatic."