In early August, Mrs. Hana Hnátová née Lustigová died in Prague at the age of 98. He belongs to the Czech Jews who survived the Holocaust – witnesses and witnesses, of which there are few left in our country. "The aversion to everything German remained with me long after the war, for example I claimed that I wrote in Swiss so I didn't even have to say a German word. Today is different," he recalled in an interview for Pámeť národa.
Hana Lustigová was born on June 20, 1924 in a Jewish family in Prague. He grew up with his two-year-old brother, Arnošt (later a writer) in Libni, then in more of a working class neighborhood and, as of today, a poorer neighborhood. The father ran a textile and cutting business, which he closed during the economic crisis and later supported the family as a sales representative. He says he doesn't care about his Jewishness – Hana describes him as a man who considers himself "modern-minded" and faith and tradition are not important to him.
My mother, a seamstress by profession, originally from Moravská Třebová, was raised in a more traditional way and kept certain Jewish religious customs: "For example, she went to the Libe synagogue and took my brother and I with her. We didn't have to go inside , we waited for him outside in the garden in front of the synagogue. He lights candles on Fridays and knows how to pray. He cooks what dad wants at home, but he doesn't eat pork himself."
After public school, Hana Lustigová entered the Liben Gymnasium, where she was expelled in 1940 for Nazi racial regulations: "I was in fifth grade and I took it very hard. I appreciate the fact that once, even after expulsion, my classmates invited me to class. I sat in the back, the teachers and students didn't mind, but it was weird and very risky for everyone."
Hana studied briefly in the so-called circles, secret study groups organized by the Jewish community, but she soon began to be forced to work: "In the warehouses set up in the Spanish Synagogue, we sort the confiscated property from the apartments of people deported to the camps. camp. The synagogue housed the warehouses of the Krämer company, where textiles and footwear were collected. My father did general work, such as clearing snow and then working on the Smích playground for the Germans."
Happy retelling
From 1941, transportation with Prague Jews went: "No one knows how long it will take. Calls go out at night. When someone rings the doorbell, I get very scared. It has remained with me, and since then I was afraid of unexpected phone calls," recalled Hana Lustigová-Hnátová in an interview for Pámeť národa.
On November 20, 1942, he boarded a shuttle with his mother, brother and cousin Věra, who lived with the Lustig family. They went to the Terezin ghetto. The father remained in Prague for a time and joined the family a few months later: "Today I don't understand how I can carry fifty kilos of luggage. We bought the best, but we lost it just as we arrived. Still, Terezín got tolerated compared to what happened next."
In 1943, Hana and her brother Arnošt were selected for transportation to the East for the first time: "The word 'East' has a terrible sound. Everyone wants to get off the transport, which is called advertised. Our father is a veteran of the First World War, and my brother tried to draw on his combat benefits. However, he didn't speak German very well, and when asked why he didn't want to be included in the transport, he refuted himself. Instead of 'kriegsbeschädigt', i.e. wounded in war, he said that his father was 'kriegsbeschäftigt', employed by the war, recognized by the SS, and Arnošt saved us by chance and we were able to return to our mother.' ' for sure, we don't know, for sure they didn't leave the ghetto in 43rd.
A place from where one doesn't go
In Terezín, Hana Lustigová experienced the so-called act of strangulation, which the Nazis ordered to be carried out in the ghetto before the visit of the International Commission of the Red Cross in June 1944 (more here).
He describes the action, which took place on the basis of a German order to "disguise" Terezín and turn the city with extremely difficult living conditions into a model ghetto as follows: "We hung curtains in the Hamburg barracks, which were originally three stories. The beds had to be rebuilt and the sidewalks scrubbed. But the commission representatives were not at all interested in examining conditions in the ghetto in depth, they were satisfied with the theater the Germans had shown them."
A few months after the commission's visit, from which the humiliating final report emerged, calling Terezín, among other things, the "last ghetto" (i.e. the place no one should leave), the last wave of mass transportation from Terezín "to the east" began: "Says Auschwitz in Terezína didn't like it," recalls Mrs. Hana.
From September 28 to October 28, 1944, more than 18,000 people were deported to Auschwitz-Birkenau, and only 1,574 survived. In September, Hana's father went to Auschwitz, followed by brother Arnošt. While Věra's mother and cousin were also included in the transport, Hana Hnátová, then Lustigová, also volunteered. They departed on October 4, 1944.
My God is with me
Hana Hnátová's account of her arrival at the extermination camp is fragmentary, but eloquent – arrival, wash, ragged, appeal, selection.
"Leave everything on the train, get out, get out. Well, we're going to work here. Chimney? Well, it's a factory. Meanwhile, we arrive at the camp, we see prisoners in striped suits or uniforms, and one of the prisoners says to Vérca, who is younger than me: 'Little girl, how old are you?' – 'Fourteen.' – 'You don't have to say that. You have to say that you are sixteen years old and you have a trade. Will you remember it?' – 'Yes.' So we carried on.'
Miraculously, the three women went through the selection process together: "The Germans have a habit of ranking everything in five, and the relevant SS officers also immediately put us in the top five. Pětice then appeared in front of the SS officers. We saw that she would always point her hand left or right when it was our turn. I have a coat, Věrka has a jacket from Arnošt, with padding, she looks pretty fit, so the SS is showing her bright side.'
"He pointed to the wrong side of the mother, who had gone completely white in Terezín, but the mother said to herself: 'Is that girl coming with me just for this trip?' And he dared to say in good German: 'Please, these are my children.' She looked at her, mother was a head taller than me, a fat country woman, so she took her shoulder and moved her to us. Mother just whispered, 'My God is with me.'" Most of the people from transport, as in other cases, were killed by soldiers German on arrival.
Auschwitz is enough
After about two or three weeks in Auschwitz, Hana, her mother and cousin Věra were deported from the camp in Freiberg, Saxony, a branch of the Flossenbürg concentration camp, where they worked for several months at an aircraft factory. In the winter and spring of 1945, the factory was bombed: "The Germans fled, they left us there. We both really hoped the factory would be hit, maybe us included, especially for the war to end."
Even before the liberation, the Freiberg camp was evacuated before the approaching front: "They took us by train to Flossenbürg, but that was not the end. They took us further, along the Czech border to the concentration camp at Mauthausen, where we ended up." On the way by transport, Hana Lustigová-Hnátová saw Pilsen being bombed, in Horní Bříz they brought food for local deportees . The destination station was the aforementioned Mauthausen, where the women and their mothers were released from the American army in the first days of May.
In the summer of 1945, he and his mother returned to Prague. They soon meet the Arnošt brothers, about whom they have no news:
"He fled the death march and hid in Prague from April 1945. Someone told him he saw us in Mauthausen. When the prisoners from this camp returned, he waited at the station and asked everyone if they had seen Lustig's wife… They also learned from Arnošt that his father had died at Auschwitz: "No one warned him before the election, like Věra, so according to his fellow prisoners, his father did not take off his glasses. Maybe that's why they didn't choose him for work and killed him in the gas chamber. I missed him for a long time and kept hoping that he would come, that he would come back."
After release, Hana Lustigová-Hnátová completed a high school diploma and courses in administration, then found work as a correspondent for a business firm: "The aversion to everything that the Germans remained in me long after the war, for example, I claim that I was writing in Swiss so I don't even have to say a German word. Today is different."
Although he is said to have only been met with a friendly welcome upon his return and found most of the belongings and documents the family had hidden prior to his deportation, he did not speak about what he went through. He married, started a family and raised his son and daughter with the help of his mother. In recent years, she has participated in talks about the Holocaust and has also spoken about her relationship with her brother. He returned to Terezín, Flossenbürg and Mauthausen after the war, he did not want to go to Auschwitz: "I found courage a few years ago, but for a long time I thought Auschwitz was enough…"
---
The author of the text, Adam Drda, works on the project
National memory – a unique and extensive collection of witness memorabilia, which has been built by non-profit organizations over the years Bellum post with its partners – Czech Radio, Czech Television and the Institute for the Study of Totalitarian Regimes. More than five thousand statements were collected in the collection. Every week, a radio documentary is produced from Memory of the Nation 20th century story. This is the subjective memory of the witnesses, which may not always fully correspond to the actual course of historical events.
Do you like this text?
Support us through Let's donate or by conversion using QR code
Thanks for your support!
Do you like this text? If you support us, the future of HlídacíPes.org will be much safer.
Donate CZK 50
Donate CZK 100
Donate CZK 200
Donate CZK 500
Donate CZK 1000
Online payment provided by Darujme.cz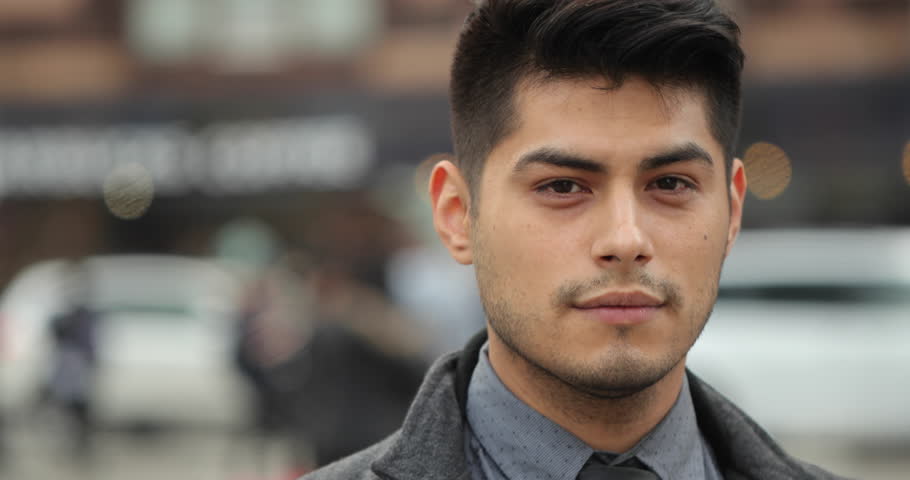 "Tv nerd. Passionate food specialist. Travel practitioner. Web guru. Hardcore zombieaholic. Unapologetic music fanatic."