Although at this point he missed visiting other European cities, a hit was born, which would soon reach the top of the charts in New Zealand, South Africa, the US and much of Europe.
"I didn't even realize it had been ten years!" laughs George Ezra, who released his third album Gold Rush Kid last year and will perform on February 21 at Sportovní hal e Fortuna in Prague. He invited his compatriot, singer-songwriter Passenger, on his tour as a guest.
Is it more enjoyable for you to travel around England on tour or touring around on foot as you did two years ago?
Each one is very different. Go very slowly, but in the best way. This will allow you to slow down. The tour was furious and full of energy towards him. Very fast. I can do both and I like both.
I guess long distance marches and tours are quite addicting.
Definitely yes. I believe that walking may be a healthier addiction. But again, the tour is really fun.
It will take you 95 days to walk across Great Britain in 2021, covering 1200 miles. Have you taken another trip since then?
When I have a free day, I go for a walk. I'd walk maybe ten miles, build a fire somewhere, come home at night. I love all of this because I feel it is good for me. When it's time for a longer vacation, I'll be happy to go another route.
Last year you surprised everyone when you started talking publicly about the fact that you wanted to retire for a while. Do you think this tour will probably be the last on this scale. Why?
I've been enjoying myself a lot the past few years, but I'm not sure it's the healthiest thing to do. Maybe it doesn't have to last a lifetime, maybe I've had enough. I experienced immense fame in my twenties, and there was probably nothing else in the world that I could have done. Possible. I honestly don't know how exactly it will play out now.
You say maybe, but I think you are determined.
Indeed so. Maybe all this is not for me. I think I will always be making music and writing songs. And also published it. I also like to talk about my music and work, as we do now. But it's about the amount that happens.
I don't need it to spend my whole life. I want to try something else. I also want to have energy for other projects. And the changes I'm planning also mean I'll be home with the people I love more. It matters to me.
You also mentioned that you wanted to write less commercial music…
The music I like comes very naturally. I have an acoustic guitar and I play it all the time when I'm at home. I then released the song in a slightly more produced version, but the essence hasn't changed much. I've never reworked it too much, I can still sing it easily with just the guitar. It's more about how I promote my music. I want to change it about a very large scope. But maybe I'll try a different style one day, who knows?
So what project would you like to work on now?
I'd love to share it, but I don't think it's wise. There are a lot of them and who knows which one I will come up with.
You are now embarking on a tour with prospects who may not repeat themselves in a similar form any time soon. What are you most looking forward to?
Of course for the time spent with the band and the whole team. One hundred percent for all performances. There's something beautiful about getting back on the tour bus each night and heading off to the next stop. Holidays are also great when we discover new places. I like it.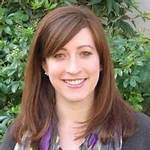 "Unapologetic social media guru. General reader. Incurable pop culture specialist."