SPANISH – If you are a bit of a foodie or just appreciate really good food, you should go to Spain the next time you are hungry for a special dining experience, wrote the Spanish tourist organization Turespaña in a press release.
– Here, as many as six restaurants have distinguished themselves so much that they are included in the prestigious list of the 50 best restaurants in the world. This is Enjoy , DiverXO, Asador Etxebarri , Electric canoe , Mugaritz and Quique Dacosta.
Ride the Spanish roller coaster
The third best restaurant in the world and thus also the best Spanish restaurant of 2022 is named Enjoy.
Disfrutar, which translates to "Enjoy" in English, is located in Barcelona and has thus won the splendid bronze medal list for a gastronomic dining experience that is delicious, surprising and breaks boundaries. A visit to the restaurant was described by the judges as a "fun, fast-paced dining experience".
Rapid development for the restaurant, managed by a trio of talented chefs. They entered the list in 2018 at number 18, earning them the 'highest new entry' award, and just four years later they are in the world's top three for their gastronomic offering in this bright Mediterranean-style restaurant with an outdoor terrace and private salon. This restaurant also has two Michelin stars.
The only country with three in the top ten
The Norwegians' favorite holiday destination can also become the Norwegian's favorite gastronomic destination.
No less than three Spanish restaurants are in the top ten. One of them is a restaurant Diverxo in Madrid, where the famous chef Dabiz Muñoz is behind. This place has taken a huge gastronomic leap and has gone from number twenty last year to occupy fourth place and thus sits right behind Spain's best restaurants. Dining at Diverxo is said to be like stepping into Muñoz' boundless imagination. Through the 12-course tasting menu, guests are presented with innovative, Asian-inspired dishes.
The list also includes last year's bronze medalists, Asador Etxebarri in Axpe (Vizcaya), which this year had to be supplanted by another Spanish food experience and now sits in a still impressive sixth place.
Basque chef Victor Arguinzoniz is known for grilling just about anything and conjuring up extraordinary flavors from simple ingredients. To gain more control over the cooking process, he himself designed the grill for Asador Etxebarri's kitchen, which has six fully adjustable grills that can be raised and lowered with a pulley system.
More Spanish celebrities on the list
Electric canoe in Guetaria (Guipuzkoa), which maintains its 16th place since 2021, also masters the art of baking. Chef Aitor Arreguis learned everything he knows about fish from his father, Pedro. Among other things, she taught him to check the freshness of fish by seeing if there was still any clarity in its eyes.
Number 21 on the list, Mugaritz in Errentería (Guipuzkoa), is not a new discovery either. Chef Andoni Luis Aduriz has been pushing the boundaries of fine dining for nearly 25 years. Year after year, star chefs create increasingly experimental and provocative dining experiences. For example, Aduriz recently added a dish 'trick' to the menu, which features spiced carrots shaped like sawn fingers. Make no mistake – Aduriz is undoubtedly more true to his vision than most other chefs, and dining at Mugaritz guarantees an exciting, sometimes dark, but always unexpected culinary experience.
Quique Dacosta in Denia (Valencia) left the list of the 50 best restaurants in the world in 2017, but has now made a strong comeback at number 42. Dacosta's food is clearly inspired by art and architecture, which is what makes his food sensational to look at.
List compiled by experts
The best restaurant in the world has been named by the 'World's 50 Best Restaurants'. Since 2002, a panel of 1,080 culinary experts has compiled a list of some of the world's most unique gastronomic experiences. This year's list was announced at a ceremony on July 18 in London.
You can read more about the various restaurants here: https://www.theworlds50best.com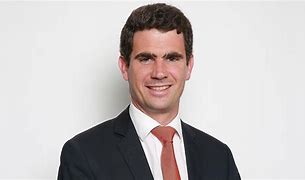 "Music maven. Evil pop culture lover. Unapologetic creator. Friend of animals everywhere."