Norway's new mega-hit set this winter to hit hits all over Norway. "Ludvig Daae"'s biggest nationwide glitch with Helene Olafsen (31) currently has 2.6 million streams on Spotify.
This week the stage was set for the "Christmas Song" theme, where several participants wowed the judges and the audience. Several songs have been placed in the Top 50 list on Spotify.
Tonight it's comedian Maria Stavang who has to leave the competition – for now.
See all tonight's shows at the bottom of the case
Everything from one to six dice roll
The songs of the night both impressed and surprised the mentors. Mentor Christine Dancke, 37, said she had high hopes for a Christmas mood this Saturday, as this week's theme was "Christmas".
– If I don't get it, then I'll be firm with the dice, explains Dancke.
Olafsen continued to impress and got six dice for the song "Mamma Du er Jul". Prior to the news break, he was at a clear peak with 26 points. He also won this week, meaning Olafsen has won best song in every program.
After halftime, challenger Truls Svendsen (49) and partner Charlotte Hvide Smith (32) took the stage.
The song received a standing ovation, and greatly impressed the mentors. They only got six, which is their first for the season. When TV 2 asked the couple how the experience was, they could both say it was a lovely evening.
– That's the one I dreamed of, actually. It was really fun. Then I was allowed to stand here with my girlfriend, and she gave birth like that. "I'm very proud and happy," said Svendsen.
Truls Svendsen brought his life partner on the Megahit stage: – Could be wrong
When asked what it was like to only get a six on the song, Smith could say it was awesome.
– I was really speechless, I didn't expect it. It's just pleasure that really hurts. Making a song with Daniel was awesome.
Although Smith is not an artist, he can reveal that he writes the lyrics at home and has dreams of becoming an artist.
– It's a dream to do music, but I have a lot of stage fright. But Truls tried to push me into it, so that's a bit of a reason why he's agreeing here, he explains.
– That is. It was part of my devious plan to get him out and run around here. He's really good, and more people should hear what he's made of, Svendsen added.
Can comeback
At the end of the broadcast, it was discovered that even though Stavang had smoked, he would have a chance to fight back in the competition for next Saturday's final.
When asked by host Erik Solbakken (36) if he was disappointed to break out, he answered in a classic style.
– No, that's probably a bit expected, I don't really make Christmas carols, he said with a laugh.
– I picked something I wanted to make which is a Bergen rap, so it's kind of ridiculous that that's the Christmas theme this week, the 27-year-old continued.
To TV 2, he explained that of course it was sad to quit, but he was still happy that he made the song he wanted.
On the other hand, he can say that he had a lot of fun in every program.
– The best part is that you can come out as a new person all the time, he said.
– It's nice to get messages from people on social media where kids are dancing to my song, he continued.
Prior to Friday's final, one of the participants who had smoked earlier in the season, had a chance to return.
Who will depend on which song plays the most on Wednesday at 12 noon.
Former participants who had the opportunity to return to the competition were actress Magnus "Odda" Williamson, influencer Caroline Berg Eriksen, host Einar Nilsson, and now comedian Maria Stavang.
Stavang himself hopes to get a place in the final.
– I hope that I will make it to the finals. Odda and I were cutting knives around the place, so I'll take a few calls and hope it goes well, he concluded.
Check out the performance of the songs here
Martine Lunde – "Wrap me up"
Martine Lunde (25) started the night with her song Gaven din which was co-produced with mentor Vidar Villa (32). Lunde knew that he hoped people and mentors would find the song as sweet as he was. He received good feedback from the judges, but ended up with only 19 points.
– You can be my gift, Martine, said Villa with laughter from mentors and audience.
Maria Stavang – «I'm naughty»
Then comedian Maria Stavang (26) took to the stage with the song "Eg e slem", with a slightly less traditional Christmas carol, with the help of mentor Myra (27). Stavang wanted to rap Bergen, and impressed the judges with their skills.
– Nothing can not, Maria!, Dancke boasted and compared the song to Kamelen's hit «Creme de la creme»
Despite this, he only got 18 points, but this did not affect the mood of the comedian.
– You may not have the Christmas mood, but I feel like a Bergen rapper. And that's the only thing I want for Christmas!, he joked.
Stavang ended up bottom, and therefore had to leave the competition.
Oskar Westerlin – "Merry Christmas"
After a pause, Spårtsklubben Oskar Westerlin's profile took to the stage, in a familiar fashion. The song this week is based on the feeling of getting bad Christmas gifts from various family members.
The song, however, did not impress Lise Karlsnes' mentor who gave him a dice roll for the song.
– This is a reference to "The Grinch", but now you're sucking the Christmas joy out of me, said Karlsnes, he said before rolling the lowest dice.
Even though Westerlin didn't impress all of the judges, he did get some plaudits.
– You always give parties. While it's not a "jingle bell," it's at least "interesting," Myra said.
Helene Olafsen – «Your Mother Christmas»
There were high hopes for host Helene Olafsen before she stepped onto the stage. He has made the biggest hits of the season, but doesn't let himself be swayed by the sticks for that reason. He impressed the mentors again, and rose to the top with 26 points.
The song Mamma Du er Jul is a tribute to her own mother and all the other mothers who work to make Christmas the best it can be.
– I think mom is sitting at home and shedding tears right now, she said with a smile after the show.
Olafsen and mentor Lise Karlsnes were clearly proud after the show.
– It's going to be a bit of Wenche Myhre meets the Bible, and what could possibly not be better than that. I am very proud and very touched. Now I get the Christmas mood, he said.
Olafsen also got the first six points of the night.
– "What's not to like," said Ole Evenrud before rolling the dice.
Olafsen is – once again – the winner of tonight's broadcast with the most votes from viewers.
Abu Hussein – «Home to Bethlehem»
Then it became clear to comedian Abu Hussein, who said he never celebrated Christmas – but always had a hankering for it. He performed the song Home to Bethlehem which he co-composed with Christine Dancke.
– I'm so glad I had the chance to have Christmas time with you before this show ended. I'm so proud of you, said Dancke.
Mentor Ole Evenrud was also impressed by the Christmas rap.
– It's only Christmas once a year. You've done a great job, and the chorus is great, he said.
Truls Svendsen and Charlotte Smith – "When Christmas Peace Drowns"
Last but not least is this week's challenger Truls Svendsen, who brought his housemate Charlotte Smith with him. They greatly impressed the judges, and only got six from the mentors.
– This is the best I've ever participated in the whole program. It's more than a megahit, it's a real song! I am very happy, said mentor Daniel Kvammen.
All the mentors could tell they were both touched and deeply impressed, even by Smith's voice.
– This is the first time during the program I got goosebumps, said Lise Karslnes.
You'll see the final of Norway's new mega hit next Saturday at 20 on TV 2, and whenever you want on TV 2 Play it.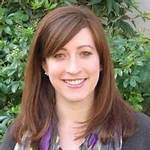 "Unapologetic social media guru. General reader. Incurable pop culture specialist."