– The most important thing for me is for the team to recover in terms of results after the defeat in September, and at the same time many new players who have come in can take part in something positive, he told NTB.
17 Norwegian players were on the pitch. Among the substitutes, Ola Brynhildsen made his national team debut, while Ohi Omoijuanfo was the match winner in his first international in more than five years.
Solbakken had to do without a lot of regulars in the team, but still ended with a win over a team that is not used to losing at home.
– Ireland have lost only one of their last nine home matches (against Ukraine in the national league this summer), and they have faced the likes of Portugal, Serbia and Scotland, says the national team manager.
– Today there are some people who have national team experience and good experience. The establishment stood with great responsibility, but someone came in who might have thought that "I could be involved at that level here", he said and chose Jørgen Strand Larsen and Fredrik Bjørkan.
Had a chance
– Jørgen wasn't successful at everything, but he got 70-75 minutes for the first time in his national team career, and that's something he can take forward. Even though Fredrik is not playing club football now, he is showing the huge potential he has.
Bjørkan was a surprise in team selection. Solbakken showed the starting eleven in Tuesday's open training, and then Birger Meling was dropped.
– If there had been qualification, Birger would probably have played, but Fredrik is good in training, has shown that his body is working and looks healthy. I thought he was doing well until the cramps started biting in, said Solbakken.
circumstances
Norway had zero chances before half time but took the lead early in the second half. That had more to do with unfortunate circumstances than the problem of repeated Norwegian defensive failures when players start to tire, according to Solbakken.
– What happened was he (pointing to Martin Ødegaard, who was in the NRK interview next door) lost the ball 20 meters from goal, and it was a free kick. They shot Ola Solbakken in the head, and Leo Østigård was wounded in the corner. Then there was a bit of chaos, and we fell out of rhythm. Morten Thorsby started at centre-back and slid the ball straight out. But we came out of it, and when they scored I thought we had really good control again. "We had periods where it was tough but it was stupid to think we could do like in the first half and keep them away completely," he explained to NTB.
In the first half, Ireland were completely ruled out, but even then it was not perfect. Norway struggled for some time for possession of the ball.
Not the point
– It's not meant to fall too deep, but we do have a few players who feel they are advancing a bit. In return, we have the greatest opportunity, said Solbakken.
Sunday is the home game against Finland, and Erling Braut Haaland won't be there either.
– That's how many failures we can get in qualifying too. When we met Turkey and Montenegro last year (World Cup qualifiers in October) we had a lot of failures, even more. No players with due dates can be here. One got sick, four were ruled out with long-term injuries, and then we got Haaland as an extra, said Solbakken.
On Sunday, there may be more good experiences for players who don't normally get the chance.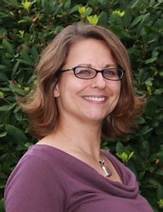 "Infuriatingly humble coffee guru. Travel practitioner. Freelance zombie fanatic. Certified problem solver. Food scholar. Student."