On social media, conversations took place between the Deputy Head of the Ministry of Foreign Affairs, Paweł Jabłoński, and Maciej Gdula, a left MP, who criticized the facts about World War II.
Shameful words from the Left MP
The exchange of views began when the deputy head of the Ministry of Diplomacy wrote: "P. Bilewicz suggested that Poland does not recognize Polish Jews killed by the Germans as its citizens. Dividing Polish-German victims into different ethnic and racial categories. The aim of this narrative: to negate the Polish role as victims of Germany and to assign us as collaborators.
Maciej Gdula commented on the tweet, stated "Poland was a victim of the Holocaust. This is a convenient half-truth. […] It can be said that Poland is a victim only metaphorically, for example in the sense of losing its multi-ethnicity."
"It's hard for me to stand up for my younger comrades"
Bogusław Wontor, MP from the Left, mentioned these words in the broadcast of Radio Poland's Program 1.
– We have different factions in new Left, we have Spring and we have SLD. My younger friends and colleagues often surprise me. New things in empowering politics. I approached it a little differently and left three dots here. I will not criticize my colleagues directly, although sometimes it is difficult to defend them against actions that I would not commit – said MP from Left.
Bogusław Wontor also refers to other words from Maciej Gdula about the controversial LGBT activist Mariusz Drozdowski.
Also read:
***
Visitor: Bogusław Wontor (left)
Broadcast time: 12.25
wow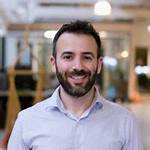 "Reader. Future teen idol. Falls down a lot. Amateur communicator. Incurable student."