After Serbia inflicted Ståle Solbakken's first home defeat as national team manager in September, Finland threatened to make it two in a row, but Norway hit back after a poor start. Solbakken thus earned a 6-2-2 streak in his second year as national team manager, after 6-3-3 in his first year.
– The established players are to blame
– We can create more. It's a shame that we didn't score again, because it would be nice to win at home. We try many new things with new players. The established players were to blame for the fact that it didn't pan out before the break. Finally we will finish it. Sørloth's first and second acts were almost heaven and hell. "It was a long game for Finland," Solbakken told TV 2 after the game.
Finland duly took the lead after more than half an hour in cold weather and occasional light snow, but Norway finished the first half strong. Solbakken made three substitutions in the first half and saw the teams use just 35 seconds of the second half to draw level.
Past dad
Martin Ødegaard teed up Marcus Holmgren Pedersen, and the right-back's cross found Alexander Sørloth, who only needed to stomp on the ball for his 16th national team goal. He then passed father Gøran, who had 15 goals in 55 games for Norway.
– I've been waiting for that. We've talked about it a lot. It's been a lot of fun, but now we're done. Now my task is to score more goals.
– Can daddy be quiet?
– Hehe, you will never shut up daddy. He talked and talked, but it was a fine accomplishment, that was all, Sørloth concluded.
The crowd hoped it would pave the way for a superb second half by the Norwegian side, but there was never any celebration for the spectators who braved the cold.
Hugo Vetlesen came on for his debut and scored the winner at his feet in the 83rd minute, but didn't hit well enough, and Lukas Hradecky saved. The keeper did the same when Leo Østigård nodded immediately after a corner.
– We were too passive at first. I think the main reason is that we are not aligned under pressure. It just gets close, and Finland has good ball players. They managed to beat us. "We hardly created anything in the first half, but after the break we were dominant, in my opinion," Sørloth said after the game.
Counseling
Østigård is normally unapproachable in the air, but in the 32nd minute he didn't exactly duel Benjamin Källman with a cross from left-back Daniel O'Shaughnessy, and he was gone as the Finland striker nodded into the lead.
Norway had 57 per cent of possession in the first half hour but there was more drive and desire to break through for the Finns, who emerged with the only chance before the main goal. After two minutes, the ball was already in Norway's cage, but Marcus Forss was clearly offside when he headed home at near post. The same man fired a dangerous shot wide in the 12th minute, and after 25 minutes Birger Meling narrowly escaped in front of Källman after a cross past Østigård.
After Källman's goal, the Norwegians gathered outside their own pitch for small talk.
bombing
The team recovered, and soon followed a bombardment on Finland's goal, in which three blocked shots were followed by Patrick Berg's pass which helped goalkeeper Lukas Hradecky over the bar. At a corner from Martin Ødegaard, Østigård attempted a run-in like when he scored in Dublin on Thursday, but he was brought down by Leo Väisänen and should have taken a penalty.
Instead, there was a new angle, and then Berg shot at the far post on the farthest cross.
Just before half-time, Ødegaard showed off his feet which shot from nearly 20 meters and forced Hradecky into a great save. The Leverkusen goalkeeper made a tiger jump and dropped the ball.
For the 2nd half, Ola Brynhildsen and Ola Solbakken came on as the wings, while Mohamed Elyounoussi came on as the inside runner. Norway immediately scored, but struggled to maintain grip in the hunt for victory. Ørjan Nyland had to defend with a fine save to prevent Forss from sending Finland a fresh lead in the 57th minute.
Minutes later, Moi created big chances with attacks and crosses, but Solbakken did not hit the ball well at the far post, and Sørloth got the ball behind him looking for a rebound.
Overnight, the aforementioned chances came from Vetlesen and Østigård, but ended in a draw.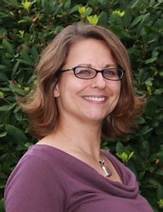 "Infuriatingly humble coffee guru. Travel practitioner. Freelance zombie fanatic. Certified problem solver. Food scholar. Student."