Prague Castle demands an apology and a million crowns from psychiatrist Džamila Stehlíková for statements about President Zeman's health. Pre-litigation summons issued by Hrad himself net. Did the doctor plan an apology?
host I ask Džamila Stehlíková, a psychiatrist and former Minister of Human Rights.
The presidential office informed about the pre-litigation call last Thursday. He asked Stehlíková one million crowns and an apology for his assertion that President Miloš Zeman's health problems were linked to alcoholic liver cirrhosis.
"I am concerned about the health of the president, so I expressed my assumptions, my diagnostic considerations and asked the board to comment on the health of the president," Stehlíková told Report, adding that he did not understand what he was supposed to do. sued and did not intend to pay a million crowns.
In the words of a lawyer, the doctor also justified his actions by the fact that Zeman's environment did not inform the president of the state of health for a long time and it is not clear whether his condition did not affect the independent performance of his constitution. served as president of the Czech Republic. And irrelevant information is also said.
However, the castle insisted that Stehlíková's claims that the president's hospitalization caused delirium tremens or that he had a severely damaged brain were largely incorrect. And if the former human rights minister has no intention of changing his position, according to Zeman's lawyer, Makra Nespala, he just needs to file a lawsuit.
Is Stehlíková ready to defend himself in court? And insist on his statement about Zeman's condition?
Listen to the interview in introductory audio, on your favorite podcast app, or in video:
What was said in the interview?
1:00 – It's not about me, it's about the republic. After shredding the report on Vrbětice, we see that a second powerhouse has emerged from the Castle.
2:45 – As a doctor, I worry about the president's health. Because the presidency doesn't just fog up and tell us nothing. Mr Ovčáček openly lied when he stated after the first hospitalization that the President had no serious illness.
3:20 – From these public sources, as a doctor and psychiatrist (…), I answered the President's question, what can be done. I asked the medical council to be convened. I am sure that, after my statement, the President's subsequent hospitalization prevented him from falling much worse. (…) I'm sorry if someone is worried about someone else and if he wants the president not to be in unfit conditions in Lány, then he wants a million crowns. In my mind, I think the Office of the President has a significant hand in this.
5:54 – I think speaking to some extent saved the president's life, we all saw terrible footage. If I don't speak, it would be a violation of my medical ethics.
6:45 – I escaped Soviet totalitarianism. I criticized Nazarbayev's health, no one followed. Now, in a country we consider free, I am facing criminal prosecution for expressing my civic attitude and concern, as a doctor, for the health of the President of the Republic.
7:37 – Revealing a diagnosis from is far better than no diagnosis and lies about the fact that the president has nothing. I am a psychiatrist, I have no other choice. But the disease does not reduce the dignity of anyone.
9:51 – I have fulfilled my civil and human obligation to make the health of the president a topic.
14:00 – Thanks to abstinence, the president's condition only miraculously improved.
17:29 – The diagnosis of liver cirrhosis based on alcohol dependence has been confirmed, other diagnoses stem from this.
19:45 – I wish a forensic expert was called in, but the basic diagnosis has been confirmed.
I ask
You can find an archive of all the sections here. Write your observations, comments or tips via social networks under the hashtags #ptambe or by e-mail: audio@sz.cz.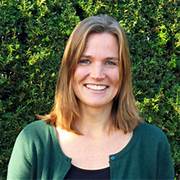 "Certified bacon geek. Evil social media fanatic. Music practitioner. Communicator."