7/3/2023

War veteran and respected Trutnov citizen Josef Svoboda lived to be 97 years old. Even though his birthday was only Thursday, the official celebration took place at New Town Hall yesterday. In addition to the many congratulations, the retired lieutenant colonel was also awarded a commemorative medal from the Czech Union of Freedom Fighters.
During the Second World War, Josef Svoboda served with a mortar in the 1st Czechoslovak Army Corps. At only nineteen years old, he finds himself in the middle of a cruel life and death struggle. He fought on the front lines against Nazi Germany, helped liberate Czechoslovakia. He was one of the few who survived the war unscathed.
Yesterday, for his bravery in celebrating the birthday of his life, he received a commemorative medal of the 1st degree from the Union of Czech Freedom Fighters. "We really appreciate everything you have done in your life for our country. You are among those people who did not care about the fate and well-being of our country in your youth, but also throughout your life," said Danuta Šulcová, chairman of the trade union organization regional.
The medal was presented to the veteran by Ilona Müllerová, head of the trade union organizing committee. It was already the second significant honor he had received from the union. In previous years, he received the Cross of Merit.
On Monday, people wish Josef Svoboda good health, happiness and optimism for the years to come. However, Trutnov mayor Michal Rosa saw the town hall gathering as more than just a celebration. "I see this as an opportunity to remember a story of determination and courage, of the courage to stand up to evil and the belief that those who commit crimes cannot get away with it," he said.
Mayor and senator of Vrchlab Jan Sobotka appreciated the opportunity to personally meet one of the last surviving participants in the battles of the Second World War and hear his true story. "Our generation thought there would be no more wars. Now we can meet someone who was a direct participant in it. This is very important, especially with the war in Ukraine," he said.
Among the well-wishers were also representatives of the Czechoslovak legionary community and the Ministry of Defense. Josef Svoboda was grateful for the meeting connected with the presentation of the medals and many congratulations. "It was amazing and so much fun, to the point where my heart just tingled. I was absolutely not expecting such a thing. I'm glad I spent these few minutes here with you," she thanked everyone who came to congratulate her .
Despite his old age, he is full of energy and optimism. "My health is serving me so far. If it holds up to 100, I will be happy," he admits. He is afraid of only one thing: That the war between Russia and Ukraine does not turn into a bigger conflict. "I'm afraid other countries won't get involved and it won't become a world war again. Sometimes a little is enough as an excuse," added Josef Svoboda.
Pavel Cajthaml
pavel@trutnovinky.cz
Photo: Miloš Šálek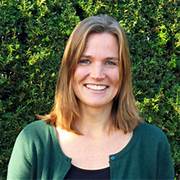 "Certified bacon geek. Evil social media fanatic. Music practitioner. Communicator."