During the August session of the City Council, councilors adopted a resolution to give the name Roman Dmowski to the square located in the area of ​​Topolowa and Jarzębinowa streets.

The Social Committee for the Commemoration of Roman Dmowski in Tczew, initiated by All Poland Youth activists, called for the name to be given. There was no discussion before the resolution was adopted. Only board member Krzysztof Misiewicz intervened.
– I'd be against – and that's because I'm usually against naming every part of Tczew. If this is the case, then it is necessary to file the name of each intersection – he said.
Finally, the resolution was passed with 11 votes in favor, 6 against and 3 abstentions. A group of suitors were present in the room, but also a left-wing activist – Iwona Ochockawho expressed his disapproval of the council members' vote. For many, Dmowski is a controversial figure – on the one hand, he is called the father of Polish independence, and on the other, researchers accuse him of anti-Semitism or his interest in fascism.
In the justification of the decision, it is written as follows:
Roman Stanisław Dmowski (1864-1939) – Polish politician, political journalist, minister of foreign affairs and member of the Legislative Sejm of the Second Republic of Poland. One of the founders of National Democracy (endecja, national movement). Polish independence activist. At the end of World War I, he headed the Polish National Committee, which was recognized by the Entente states as the successor to the Polish government in exile and representative of Polish interests.
Roman Dmowski was a Polish delegate to the Paris conference in 1919 and a signatory to the Versailles peace treaty. He is considered one of the fathers of independent Poland. On January 8, 1999, on the 60th anniversary of his death, Roman Dmowski was honored by the Sejm of the Republic of Poland as a statesman with a special resolution for his contribution to independence and for his contribution to the development of Polish national consciousness. The document stresses that it "served the Fatherland well" and "to the decisive extent to shape our borders" after World War I.
In 2014, the Sejm of the Republic of Poland once again honored Roman Dmowski with resolutions relating to the 150th anniversary and 75th anniversary of Roman Dmowski's death.
In February 2020, Roman Dmowski became one of the patrons of the country's cultural institutions – the Roman Dmowski and Ignacy Jan Paderewski National Heritage Institute of Thought, appointed by the Minister of Culture and National Heritage, Piotr Gliński.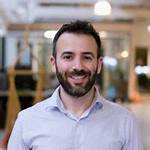 "Reader. Future teen idol. Falls down a lot. Amateur communicator. Incurable student."