Judges ukasz Piebiak and Maciej Nawacki, who were guests on wPolsce.pl today, assess the attacks on the judge caste in Poland during the war. The two judges pointed out that another uprising of the politicized judge association is an example of unreal and irresponsibility.
READ ALSO: OUR TOPIC. Another condemnation of "caste": "The government aims to" put "the Polish judiciary and political system
It is enough to see in which company these activists from "Iustitia" and "Themis" are engaged and by whom they may be financed. In this list we can find Mr. Kramek and Mrs. Kozłowska of the Open Dialog Foundation, expelled from Poland, Tusk, who applauded "Iustitia" activists, opposition politicians and Mr. Soros. These people have nothing to do today with helping Ukraine or with Putin's strong stance on this war.
– said judge ukasz Piebiak in an interview with television wPolsce.pl.
It didn't matter to the jury that women and children were dying just across our border, and waves of refugees were flooding into Poland's borders. They have other problems on their mind. Judge Kamińska himself once described this neighborhood as "an extraordinary caste". This is another confirmation that they see themselves like this
– added the former deputy minister of justice.
In contrast, Judge Maciej Nawacki, a member of the National Judiciary Council, referred to attacks on the caste of judges in the legal procedure for electing new Council members.
You can see an increase and a "fever" in this judicial environment. This is the result of the failure of their policies. They think they can overturn Poland's democratic verdict, forcing a change of law. After four years of normal operation of the National Judiciary Council, his term of office has ended, so the legal procedure for appointing the other compositions of the Council is ongoing. For the next four years, the politicized judicial association will not have any influence over the legal activities of the National Judiciary Council. These people will have no power. Given that everyone today is focused on the war, on the great work of helping refugees, the screams of the rebellious judges are lost somewhere in the background. There are more important issues than the strange accusations of a lack of rule of law
– said Judge Nawacki.
You have to shake hands
Judge ukasz Piebiak also referred to the words of the former US ambassador to Poland, who stated that allegations of violating the rule of law in Poland had been dismissed by Putin's propaganda.
Mosbacher recalls how the rule of law was and how world public opinion was manipulated. They are misled, and the inspiration for such action is the narrative that comes from the East. Time to get out of this blunder, shake hands and end this argument. We are part of the West, and the most important thing today is Ukrainian drama
– She says.
WB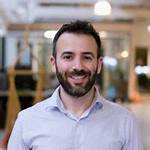 "Reader. Future teen idol. Falls down a lot. Amateur communicator. Incurable student."