The International Atomic Energy Agency (IAEA), through its Director General, Rafael Grossi, again said, "deep concern" about "safety and security of Ukraine's nuclear facilities"».
Ukraine has informed the IAEA that Russia is considering taking over, "completely and forever", from the Zaporijia nuclear power plant, which will be managed by the Russian company Rosatom. Information refuted by the general manager of the company, in an interview with Rafael Grossi. "Russia has informed the IAEA that Ukrainian personnel are providing management and operation of the Zaporizhia and Chernobyl nuclear power plants, while Russian experts are providing 'advice advice'", define the agency on Twitter. According to Rafael Grossi, one of the seven important pillars of safety, namely: "Operations personnel must be able to perform tasks related to their safety and security, and be able to make decisions without undue pressure"East "insulted".
In addition, the Ukrainian regulator informed the IAEA that "repair of the damaged power transmission line at the Chernobyl power plant" continues. "The agency further indicated that the diesel generator provided emergency power and 211 technical staff and guards still could not be evacuated."claimed. "Without an agreed framework, the IAEA cannot provide on-site assistance"concluded Rafael Grossi.
READ ALSO – Vladimir Putin disrupts nuclear danger in Ukraine
SEE ALSO – Nuclear power plant attacked in Ukraine: "No reason to panic", according to Tristan Vey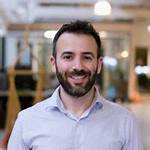 "Reader. Future teen idol. Falls down a lot. Amateur communicator. Incurable student."