The bridge over the Biała River between Lussy Square and Branicki Square will be protected by Władysław Bartoszewski.
Photo: Dawid Gromadzki / Bialystok City Hall
As the architect of the extremely difficult postwar Polish-German and Polish-Jewish agreements, he is credited with being the builder of bridges, bridges connecting nations. Now there will be a bridge in the city room. Tadeusz Truskolaski came up with the idea to name the place in the representative section of Białystok, in the Branicki Palace – the city's axis, after Władysław Bartoszewski during the dedication ceremony of the monument to prominent diplomats.
The draft resolution on this issue will be formally handled by members of the council at the last session in 2022.
– The proposal to name the Władysław Bartoszewski Bridge was dictated by the desire to commemorate a Polish politician, diplomat, publicist, journalist, writer, historian, social activist and academic lecturer – argued Adam Musiuk, Deputy Mayor of Białystok who is in charge of urban space.
Władysław Bartoszewski (1922-2015) was a prisoner at Auschwitz during World War II, from which he was released thanks to the efforts of the Polish Red Cross. After regaining her freedom, she joins the underground. He collaborated with the Union for Armed Struggle and the Front for the Rebirth of Poland. In August 1942, he became a soldier of the Home Army and became involved in the activities of the "Żegota" Council for Helping Jews. He participated in the Warsaw Uprising, where he edited "Wiadomości z Miasta i Wiadomości Radioowe". After the fall of the rebellion, he was still active in the Home Army, and after its liquidation in the "Nie" organization.
In 1946, he joined the PSL Stanisław Mikołajczyk, the only main communist opposition party. In 1946 he was arrested on espionage charges and imprisoned. Released in 1948, arrested again in 1949 and sentenced. In 1955 he was found unjustly guilty.
Władysław Bartoszewski worked as an academic lecturer and publicist in the 1970s and 1980s. He was interned during martial law. After the fall of communism in Poland, he served as Polish ambassador to Austria, foreign minister, senator, foreign minister, plenipotentiary prime minister for international dialogue. He is the author of some 40 books and nearly 1,500 articles in several languages.
– Naming will be our tribute to the great patriot – argued Adam Musuk.
The project of naming a bridge in the middle of Białystok after Władysław Bartoszewski was supported by KO board members and Poland 2050. PiS board members abstained from voting or did not participate in voting.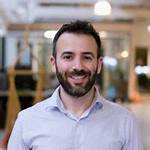 "Reader. Future teen idol. Falls down a lot. Amateur communicator. Incurable student."