With the ongoing war in Ukraine, the disinformation narrative continues, the aim of which is to influence its acceptance by the European community, which is also true of Poland. The current focus of fake news includes discrediting Ukrainian President Volodymyr Zelensky. In connection with his visit to Poland, it is expected that the attacks will increase.
The European Digital Media Observatory (EDMO) tracks the current disinformation narrative in many areas, depending on what the trolls and bots that spread fake news have been up to. Disinformation about the war in Ukraine continues to be monitored, this time covering the period between March 1 and 31 this year.
EDMO has divided the disinformation narrative into four main categories:
1. Discrediting the image of Ukraine – this trend of disinformation includes false claims such as: "Ukraine is lying about the war"; "Ukraine is a Nazi", "Ukraine is corrupt and squanders aid funds"; "Ukraine is part of a global conspiracy" (27 percent of disinformation messages relate to such messages); 2. Attacking NATO allies and Ukraine: these are disinformation narratives like: "NATO is militarily involved in the war", "Ukraine supporters are divided", "Western media lie about the war", "Poland is hostile to Ukraine" (24% disinformation content); 3. Zelensky's breakdown and his public image: through false narratives such as claims that "Zelensky is a liar" and "Zelensky is an warmonger" (24 percent disinformation content). 6. Leopard tanks: false narrative that "Leopard tanks are useless" (15% fake messages).
The organization also warns against the disinformation trends we can expect. One of them may be the fake news about "peace talks to end the war" that China will submit a 12-point peace plan to Moscow that includes a "political solution to the Ukraine crisis."
There will also be more information about President Volodymyr Zelensky, presented as a "warmonger"who do not want to "accept the solution proposed by the Chinese" as a form of mediation.
False narratives are also in focus the escalation of the war, which is expected to spread to neighboring countries, will also increase speculation about a nuclear attack.
The warning also applies to news about "arms shipments". Russia will fuel disinformation about mass shipments, NATO military involvement on the ground, and Western countries will become "instigator of war with Ukraine" (as Russian President Vladimir Putin stated in an interview with Rossiya 1 channel on March 26, 2023).
Zelensky's visit to Poland
On Wednesday, April 5, Ukrainian President Volodymyr Zelensky will come to Warsaw on an official visit. He will meet with the President of the Republic of Poland, Andrzej Duda. This is the first official visit since 24 February 2022. More on that wrote Defense24. pl.
In light of the announced visit, it is expected that the propaganda centers will want to strike with twice the force not only the president of Ukraine, but also Poland itself, since we have supported our eastern neighbor from the start.
CyberDefence24.pl received the title of #DigitalEUambassador (EU Digital Policy Ambassador). If things are bothering you; questions to which you do not know the answers; topics to write about – please contact us. Write to us at: [email protected]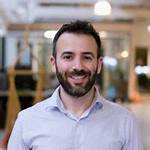 "Reader. Future teen idol. Falls down a lot. Amateur communicator. Incurable student."