A number of Western countries, led by the United States, announced a diplomatic boycott ahead of the sporting event, which they justified on the grounds of China's human rights abuses. Members of the Czech government did not go to Beijing, except for Prime Minister Petr Fiala.
Czech President Miloš Zeman, on the other hand, said he might attend the Olympics opening if his health allowed. Tomšík also expressed his support for the game in an interview with China's Beijing Daily, saying he did so at Zeman's request.
The head of Czech diplomacy, Jan Lipavský, later asked Tomšík by telephone to refrain from further such statements.
"The decision to attend the ceremony is left to the embassy. After the coordination of most EU countries, the embassy decided to send representatives to the ceremony," he told reporters in Kharkov, Ukraine, where Lipavsky is on a two-day visit.
Boycott Western countries
The United States announced a diplomatic boycott at the end of last year, followed by Australia, Britain, Canada, Belgium, Lithuania and Estonia. Among other things, local officials drew attention to the situation in China's Xinjiang Uyghur Autonomous Region.
Beijing faces accusations that it has set up internment camps in Xinjiang in the name of fighting Islamism, with its more than one million Uighur minority. Chinese authorities refer to the camps as vocational training centers where Uyghurs undergo political re-education.
According to human rights activists, forced labor and violent political agitation took place in the camps. Uighur women are being sterilized and Uighurs are being forced to renounce their Muslim religion, language and culture, activists say.
A non-binding resolution calling for a political boycott of the Olympics was also approved by the European Parliament last July. The resolution calls on EU officials and member states to reject all invitations to the Beijing Olympics unless the Chinese government truly shows improvement in the human rights situation in Hong Kong, Xinjiang, Tibet, Inner Mongolia and elsewhere in China.
survey
Do you mind that the Czech ambassador attends the opening of the Beijing Olympics?
A total of 20048 readers voted.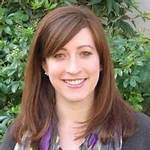 "Unapologetic social media guru. General reader. Incurable pop culture specialist."