Renew: 22/06/2023 13:29
Issued by: 06/22/2023, 13:29
Geneva – Czech Republic significantly worsened globally index gender equality, compiled annually by the World Economic Forum (WEF). This year, it is ranked 101 out of 146, down 25 rankings compared to last year, and recorded the weakest score in the field of equal representation of women and men in politics. The Nordic countries have long been winners, Iceland, Norway and Finland are currently in the first three places. Afghanistan is in last place.
Every year, the WEF examines the differences in the conditions of men and women in four areas of life: education, the world of work, politics and health care. In particular, it monitors, for example, differences in pay between sexes, employment levels, the proportion of women and men in positions of leadership and political representation, educational attainment or life expectancy in good health.
The Czech Republic has fallen in the overall rankings this year mainly due to poorer results in the field of equal political representation, where it finished 108th, last year at 67th. The score affects the representation of women in parliament or in ministerial positions. In the economic field, which concerns differences in salary or gender proportion among executives, the Czech Republic is in 101st position. Among European countries, the Czech Republic is the second to last, only Cyprus has a worse result.
Slovakia is in 63rd place in this year's index, an increase of four spots since last year.
When comparing regions, according to the WEF, Europe is the furthest along the road to gender equality, where full equality should be achieved in 67 years with current developments.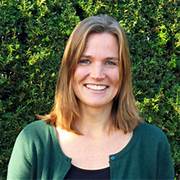 "Certified bacon geek. Evil social media fanatic. Music practitioner. Communicator."