You can also listen to the article in audio version.
The list of persons the president will honor this year during a traditional ceremony at Prague Castle arouses greater curiosity than in previous years. This was the last time Miloš Zeman could honor anyone he saw fit.
Proposals to confer or award state awards are submitted to the President of the Republic by the Chamber of Deputies, the Senate and the Government, but the President may confer or award awards to others without anyone proposing to him. However, they must always be signed by the prime minister.
As Seznam Zprávy found out, the president decided to honor Josef Mašín, member of the anti-Nazi resistance organization Tři králové and hero of the anti-Nazi resistance. Her daughter Zdena Mašínová announced this to Seznam Zprávám.
"Yes, it's true. I was told that an award would be presented to our father by the President. The award should be accepted by the Minister of Defense Jana Černochová, because I refused to accept it from the hands of the president," Zdena Mašínová, daughter of Josef Mašín, told Seznam Zprávám .
Relations between Mašínová and Zeman have been frosty for years. Not only because of dissent, but also because the president has long refused to honor his brother, son Josef Mašín, who fought against the communist regime with weapons in hand – this year MPs also proposed honoring their resistance. group.
After all, even her father's award was a surprise for Zdena Mašínová. He didn't count on anything like that. "He really wouldn't respect him in any way when it came to the name Mašín," he said four years ago to radio journal.
Joseph Masin
– Fought during the First World War on the Russian front. In 1915 he defected and was accepted into the Czechoslovak legion.
– injured and decorated several times. During the Second World War, he was a legendary figure of the Czechoslovak resistance. Together with Václav Morávek and Josef Balabán, he formed the famous intelligence sabotage group Tři králové.
– in 1941 he was arrested by the Gestapo and executed on June 30, 1942.
According to Mašínová's mother, her father should be awarded the Order of Tomáš Garrigu Masaryk. He himself had to receive it from the hands of the Minister of Defense later after the ceremony at Prague Castle.
By the way: Zeman recently admitted that there probably won't be another gala reception after this year's awards ceremony. He justifies it by saving. "The energy crisis is raging, so no more than yes," Zeman said while hosting CNN's Prima News.
Award for doctors
According to two Seznam Zpráv sources, the director of the Central Military Hospital, Miroslav Zavoral, will be the next recipient of the award. An internist and gastroenterologist turned physician treating Zeman. She was also in charge of looking after him when the president was admitted to a military hospital last year.
A hospital spokesperson did not deny that an award for Zavoral was in play.
"The list of persons proposed for the award by the President of the Republic, signed by the Prime Minister, published by Prague Castle, so I will not comment on whether or not they are included among the persons proposed for the award by the President of the Republic," hospital spokesperson Jitka Zinke answered the question.
Neither presidential spokesperson Jiří Ovčáček nor chief of protocol Vladimír Kruliš responded to Seznam Zpráv's questions about state awards.
Zeman will say goodbye to Europe
For Zeman, an appearance at the summit would be a tremendous farewell to world politics. The Czech head of state has spent the last few years almost in diplomatic isolation as his policies are oriented towards Russia and China.
Seznam News also asked if Zeman plans to honor his close associate. The director of the foreign department of the presidential office, Rudolf Jindrak, wrote that he would not accept any metal. "Although I have about four foreign high awards, I definitely won't get Czech ones," he wrote in an SMS message.
Which has been confirmed by Zeman
Among the names that have been announced is a tribute to the memory of singer Haná Zagorová. Nine-time winner Golden Nightingale died in August at the age of 75.
"When we discussed it together and I suggested it a few years ago, then Ms. Zagorová objected because it was precisely on her (Miloš) birthday that Jakeš gave a speech about the good girls in Červený Hrádek," Zeman said earlier in an interview for Frequency 1.
In 1989, Zagorová signed the Some Sentences petition created by Charter 77. Jakeš later spoke of him as one of the signatories in his speech from Červený Hrádek in Pilsen.
House proposal for 2022 state award
Order of the White Lion: Volodymyr Zelenskyj, Josef Hubáček in memory, Josef Stehlík in memory, Vojtěch Luža in memory, Josef Mašín, Ctirad Mašín in memory, Milan Paumer in memory, Václav Šveda in memory, Zbyněk Janata in memory, Ctibor Novák in memory, Michal Koudelka
Order of Tomáš Garrigue Masaryk: Milena Černá in memories, Věra Doušová
Medals for Heroism: Tomáš Houška in memory, Tomáš Neškodný, Jaroslav Fila in memory, Marek Vrba in memory, Jaroslav Bolfík, Radim Lískovec, Jakub Mrákava
Kindness Medal: Jan Zábrana in memoriam, Vladislav Třeška, Jaroslav Čvančara, Ivan Sedláček, Jiří Kotyk, Jan Slabák, Martin Hrbáč, Petr Marek, Miloš Štědroň, Pavel Vršecký, František Janula, Václav Klemák, Veritas Holíková, Angelika Ivana Pintířáov
Zeman had previously announced that he would also hear proposals to award the country's highest award, the Order of the White Lion, to Ukrainian President Volodymyr Zelensky. In a speech at a state awards ceremony in March, he highlighted Zelensky's bravery and bravery during Russia's invasion of Ukraine.
The highest state award is the Order of the White Lion, the second being the Order of Tomáš Garrigu Masaryk. The president also awarded medals for heroism and achievement. The normal days for presenting or presenting state awards to Czech citizens are January 1 and October 28, and it is customary to present them especially on the eve of the celebration on October 28 at Prague Castle.
With the contribution of reporter Martina Machová.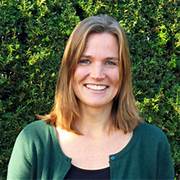 "Certified bacon geek. Evil social media fanatic. Music practitioner. Communicator."