That became clear when the group draw was made in Frankfurt on Sunday.
– The most important thing when you draw seeding levels A and B is to avoid getting into group B or C. We did that, and we have to be content with that. Then we can be much luckier, national team manager Ståle Solbakken told TV 2.
– Georgia is a team that can beat everyone in this group. They led 1-0 against Spain with ten seconds left in their home game in the previous qualifier and beat Sweden 2-0. They can beat anyone, and that can be both an advantage and a disadvantage, he continues.
Norway is seeded in the third tier in the draw. With better results in the recently concluded national league, Ståle Solbakken's crew will go one notch higher.
Countries were drawn into seven groups of five teams and three of six teams. The Netherlands, Croatia, Spain and Italy will take part in the national league playoffs this summer and were therefore drawn into a group of just five teams.
Spanish favourite
Spain are natural favorites in Norway's group. After that, it's more open about who will be the number two team.
Norway met Spain in European Championship qualifiers in 2019 and 2003. None of those four meetings ended in Norway winning. Three defeats and a draw is the conclusion.
– I believe we can beat Spain in Ullevaal on a good day, said national team manager Solbakken, who believes everyone wants to beat everyone in the group.
– That's a good group. We avoided France and England. We have to show our level. We love getting Norway. Haaland is the biggest star in world football right now. It will be difficult but we will try to find a level to beat Norway, Spain national team manager Luis Enrique told TV 2.
Norway last met Scotland in a qualifying match in 2009. Then there were Norway's four points in two matches. The home game at Ullevaal was won 4-0.
– Scotland will be tough opponents, but that doesn't mean we can't beat them on a good day. Not that we should feel inferior to Scotland. I think this group will be very smooth, said Solbakken.
Starting next year
Georgia has met Norway three times before. All settlements ended in a Norwegian victory.
Historically, you have more encounters with Cyprus. The previous double occurred in the national league in 2018. Then Norway won 2-0 both away and home.
EC qualification will take place next year, and the best two in each of the ten groups go into a joint play-off with host nation Germany.
The last three EC spots were distributed in the national league play-offs. The four best teams from divisions A, B and C, respectively, who have not yet qualified to become champions, get an extra chance. Norway is ranked number eight in the B division. As such, four of the seven teams that are on the front have to secure EC tickets for Norway to have such a chance.
Norway have not been to the senior finals for men since 2000. With world stars like Erling Braut Haaland and Martin Ødegaard, there is an expectation of Norway's participation in the EC in Germany.
Tougher group
Sunday's draw ended worse for several other countries. Both the Netherlands and France ended up in Group B with Ireland, Greece and Gibraltar.
In Group C, Italy and England are joined by Ukraine, North Macedonia and Malta. The whole draw ends like this:
* Group A: Spain, Scotland, Norway, Georgia, Cyprus.
* Group B: Netherlands, France, Ireland, Greece, Gibraltar.
* Group C: Italy, England, Ukraine, North Macedonia, Malta.
* Group D: Croatia, Wales, Armenia, Turkey, Latvia.
* Group E: Poland, Czech Republic, Albania, Faroe Islands, Moldova.
* Group F: Belgium, Austria, Sweden, Azerbaijan, Estonia.
* Group G: Hungary, Serbia, Montenegro, Bulgaria, Lithuania.
* Group H: Denmark, Finland, Slovenia, Kazakhstan, Northern Ireland, San Marino.
* Group I: Switzerland, Israel, Romania, Kosovo, Belarus, Andorra.
* Group J: Portugal, Bosnia and Herzegovina, Iceland, Luxembourg, Slovakia, Liechtenstein.
The EC play-offs in Germany will be played from 14 June to 14 July 2024.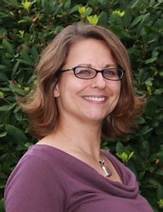 "Infuriatingly humble coffee guru. Travel practitioner. Freelance zombie fanatic. Certified problem solver. Food scholar. Student."