Russia's RIA Novosti news agency said that a meeting of the military department's council was held at the Russian defense ministry on Tuesday, April 19. The information aroused considerable interest as the meeting would be attended by Minister Sergei Shoigu, who had been absent for a long time. However, as proof of his presence, only the photo of the politician sitting alone at the table is shown. Therefore, it is difficult to say with complete confidence whether the minister actually appeared among the people.
Speculation about the health and life of the minister was so serious that at the beginning of the war in Ukraine he was very active in the media. However, at some point, overnight he stopped appearing on television. There is talk of widespread politicians' health problems and heart attacks. It was also suggested that the politician may have provoked the anger of President Vladimir Putin, who was dissatisfied with the failure of the invasion of Ukraine and the corruption in the army.
Recently, rumors were also fueled by a message from the minister's daughter posted on Telegram. "31 years in government. Exactly a year ago, we made a whole film about this incredible journey, and how many interesting stories don't fit there! My pride, my landmark, my father. I'm proud to be your daughter!" – wrote Ksenia Shojgu.
Meetings of the councils of military departments at the Russian ministries
Tuesday's meeting was previously announced and concerns "the implementation of the action plan in the Southern Military District and Northern Fleet." According to the account, Shoygu should have said that the Russian Federation would introduce new fighting methods adapted to modern battlefield conditions. It's about developing armies and navies and equipping them with state-of-the-art equipment.
What happened to Sergey Shoigu?
According to the oligarch Leonid Nevzlin, the head of the defense department, Sergei Shoygu, is in very bad shape. There have been rumors of a heart attack or stroke for some time. The businessman also repeated it. "Shoigu is out of the game. There was a chance that he would be crippled if he survived. He suddenly had a massive heart attack, in intensive care, hooked up to a piece of equipment. There are rumors that heart attacks may not be due to natural causes,' Nevzlin wrote on Facebook. It should be noted that Shoygu appeared in public on March 29 to see the progress made in the war in Ukraine. The minister sat down and several commentators noticed the limited expression on his face. Shoigu also attended the funeral of Vladimir Zhirinovsky.




Report War in Ukraine
Open report


Read also:
The billionaire wrote about Putin's revenge. "20 generals in custody", "Shoigu out of game"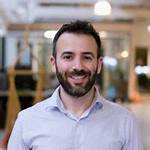 "Reader. Future teen idol. Falls down a lot. Amateur communicator. Incurable student."