Update: 22.03.2022 10:36
Released: 22.03.2022, 10:36
Montpellier (France) – The World Figure Skating Championships, which will kick off on Wednesday in Montpellier, France, will be marked by the absence of Russian representatives convicted of invading their country into Ukraine and by the modest participation of the Czechs. While at the Olympics in Beijing, the Czechs were represented in all categories, this time only Eliška Březinová and dancing pair Natálie and Filip Taschler will compete.
In the current situation, the women's competition, in which Russia has dominated in recent years, is very open. Japanese bronzer Kaori Sakamot will be the only Olympic medalist to compete at the World Championships. 2018 World Cup silver medalists, Wakaba Higuchi from Japan, Jo Jong from Korea or Alysa Liu from America, who has a triple axel in their repertoire, can claim the world title. Loena Hendrickx of Belgium or American champion Mariah Bell could also make a name for themselves.
Twenty-six-year-old Březinová would follow up his life performance from the Olympics, where he improved his personal record in short courses and free riding, and finished twentieth. Taschler dancers are four places higher in Beijing. This young pair of brothers will be competing for the second time at the Senior World Championships, last year they did not advance to free dance from 22nd place. The Taschlers will have to do better this time around if they confirm the progress they are making in the Olympic season.
But French fans will be watching especially Olympic champions Gabriel Papadakis and Guillame Cizeron, who will be attacking a fifth world title of their career at home. In the absence of Russian dancers, American couple Madison Hubbell, Zachary Donohue and Madison Chock, Evan Bates, could compete with them.
The dancer pair category will also see the return of the World Cup in a unique way. Thirty-six-year-old Japanese Daisuke Takahashi will be the first world champion in the individual category to compete in the World Championships later as a dancer. The 2010 champions started dancing on ice a year earlier and with Kana Muramot this year they took silver at the Four Continents Championship.
After the departure of Michal Březina, the Czech Republic was not represented in the men's category. There is an vacant world throne as the winner of the last three world championships and incumbent Olympic champion Nathan Chen had to step down due to injury. Health issues also stopped two-time Olympic champion Juzuru Hanju, who won the world title in 2014 and 2017.
The duel of Japanese skaters is expected, which joins the American Chen on the podium after the Olympic competitions. Juma Kagijama won silver at last year's Olympics and World Championships, and the more experienced Shoma Uno has to compete with him. The 2019 World Cup bronze medalist Vincent Zhou of America, who was unable to compete in the individual competition due to testing positive for the coronavirus, also wanted to show himself.
The doubles sports competition, which will miss the top five of the Olympics, will be very weak. Despite Russia being punished, China did not send figure skaters to the world championships. The North American pair and the Japanese pair had to compete for medals, and Georgian youths Karina Safinová and Luka Berulava also took ninth place at the Olympics.
MS Programs:
Wednesday 23 March: 11:10 women – short program, 6:30 pm sports couples – short program,
Thursday, March 24: 11:30am men – short program, 6:53pm sports couples – free rides,
Friday, March 25: 11:00am couples dance – rhythmic dance, 18:00 women – free rides,
Saturday, March 26: 10:55 am men – free ride, 5:05 pm dancing couple – free dance.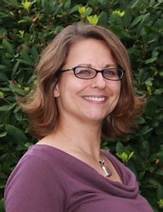 "Infuriatingly humble coffee guru. Travel practitioner. Freelance zombie fanatic. Certified problem solver. Food scholar. Student."