Chief of Defense Eirik Kristoffersen has been impressed by the desire for self-defence he is now seeing with his own eyes in Ukraine. He warned the Putin regime about what would happen if the war was not ended.
Kristoffersen visited Ukraine along with Defense Minister Bjørn Arild Gram, and was in the Ukrainian capital, Kyiv, on Friday.
– The most memorable thing is that President Vladimir Putin must end this war. He was the one who started it, and it was he who had to realize that if the war was not ended it would end badly for Russia, Kristoffersen told VG.
On the call from Ukraine, the defense chief was clear about three things:
Ukraine is capable of defending its own position and will be able to continue to resist the Russian invasion.

Western arms shipments will arrive, and will be able to take Ukraine on the offensive in the future.

Russia still should not be underestimated.
– I was impressed and reassured by the efforts I saw from the Ukrainian military. It was clear that the arms shipment had arrived, and was being put to good use, said Kristoffersen.
Gram and Kristoffersen met Ukrainian President Volodymyr Zelenskyj and Defense Minister Oleksiy Reznikov, among others.
The Norwegian delegation also held meetings with Ukraine's defense leadership and with Ukrainian intelligence.
– Ukraine has a good insight into Russia's capacity. It is very important for the West to continue helping Ukraine. As I have said several times, we must not underestimate Russia, said Kristoffersen.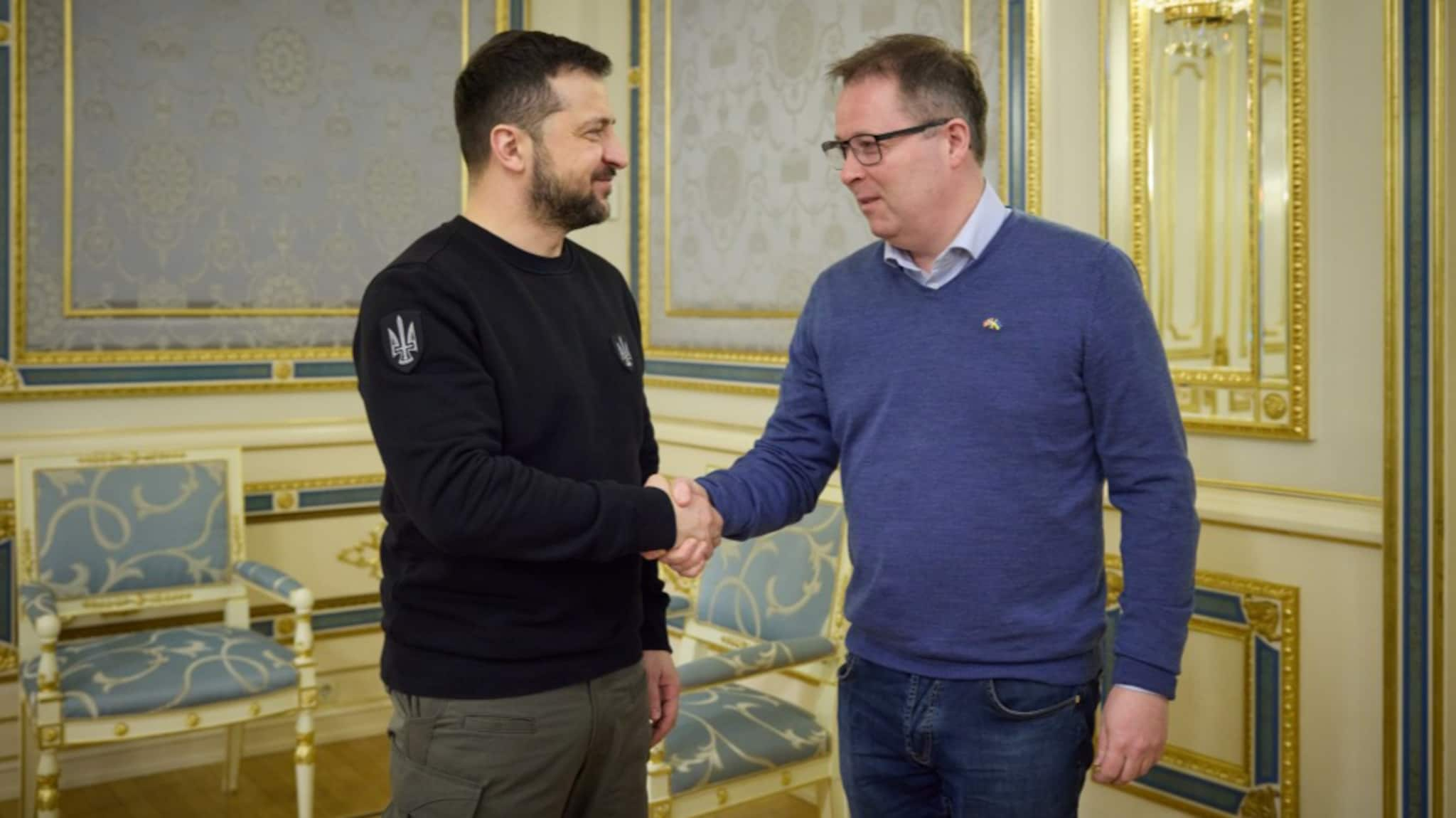 Also read
The Minister of Defense and the Chief of Defense are in Kyiv – promising more air defense
Minister of Defense Bjørn Arild Gram (Sp) and Chief of Defense Eirik Kristoffersen visit war-torn Kyiv.
The government stated in a press release that Norway would contribute air defense to Ukraine.
– Without air defense, the war would have been very different. Then Russia can strike with warplanes and helicopters in addition to missiles, Kristoffersen said.
– During the attack on Ukraine on Thursday this week, Russia used a new type of hypersonic missile, which cannot be stopped by air defenses. Does it cause concern?
– You don't know how many missiles Russia has. What is known for certain is that they are depleting their stockpile of missiles faster than they can produce new ones.
Kristoffersen warned that countries such as Iran and North Korea could send new missiles to Russia.
– You have to work to prevent that.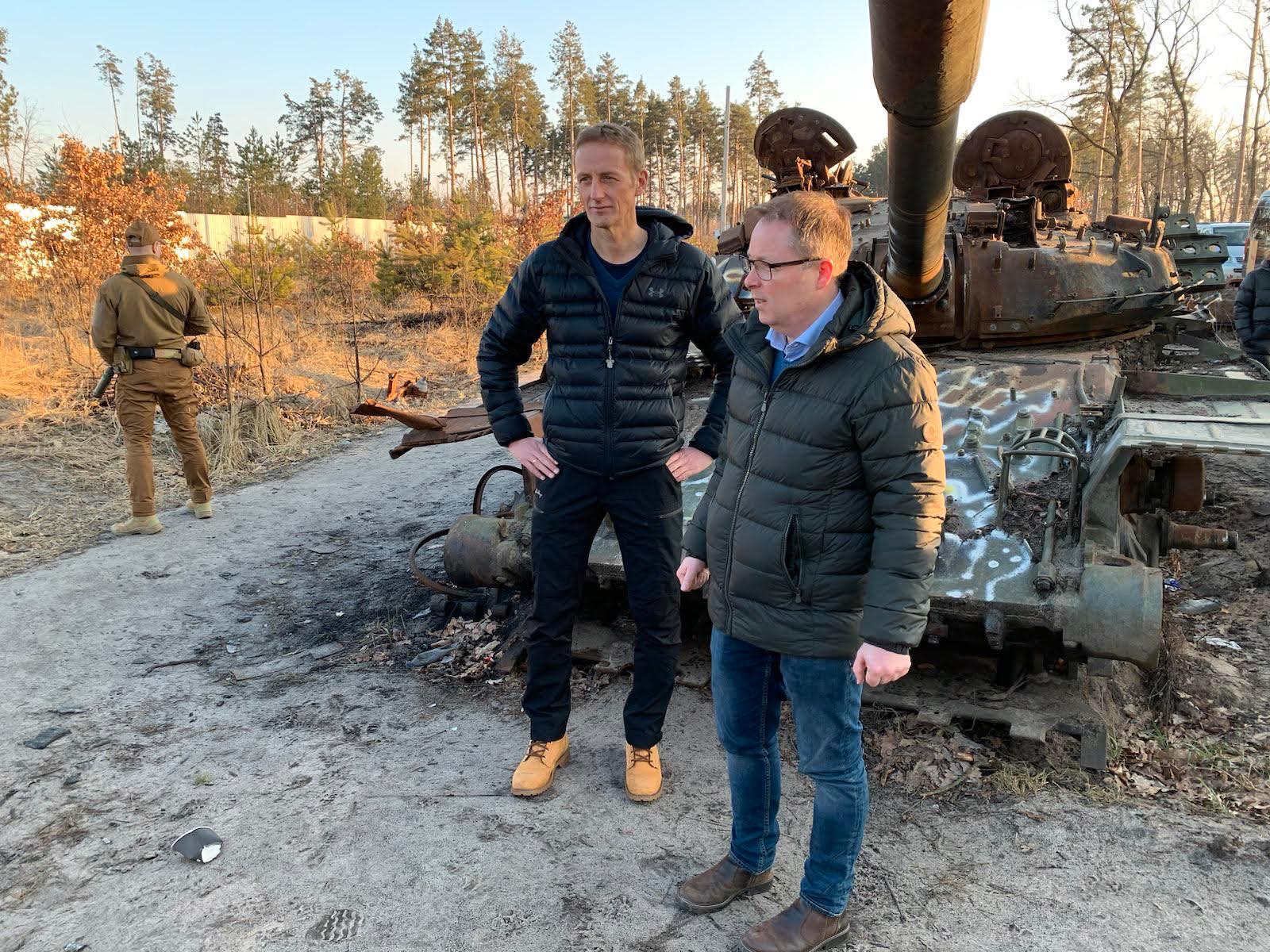 Norway, in cooperation with the US, will donate two full weapons units of NASAMS, a Norwegian-developed air defense.
– For Ukraine, more air defense is a very important priority, said Gram.
– But Norway itself needs more air defense, can we provide it in such a situation?
– It is absolutely true that we ourselves need more air defense, and it is a priority for us to strengthen ourselves there. So there is a demanding trade-off between self-protection and support for Ukraine, said the defense minister.
– But stopping Putin in Ukraine also helps strengthen our protection, he added.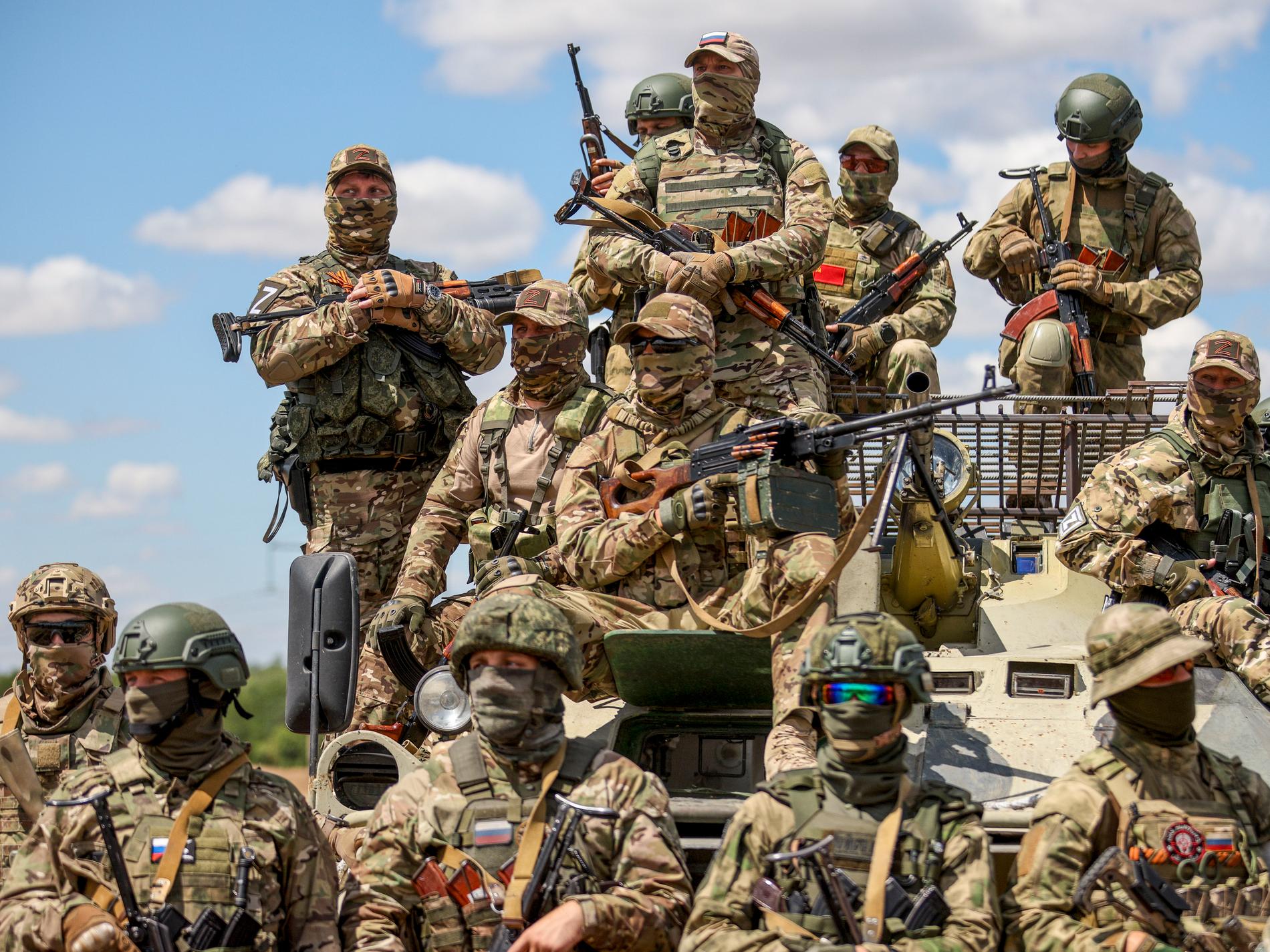 Also read
Head of defense to VG: – Russia should not be underestimated
Norway's arms stocks were depleted through support for Ukraine. At the same time, the Putin regime is threatening nuclear war.
For security reasons, the trip was kept secret until Zelenskyj confirmed the visit. VG has been updating on content along the way.
The day started with Ukraine's Deputy Minister of Defense Volodymyr Havrylov showing the Gram and Kristoffersen monument made from a wrecked Russian tank.
– It makes a strong impression to see the immense devastation that the war wreaked on civilians, but also on the material and soldiers on both sides. Russia suffered heavy losses, noted Kristoffersen.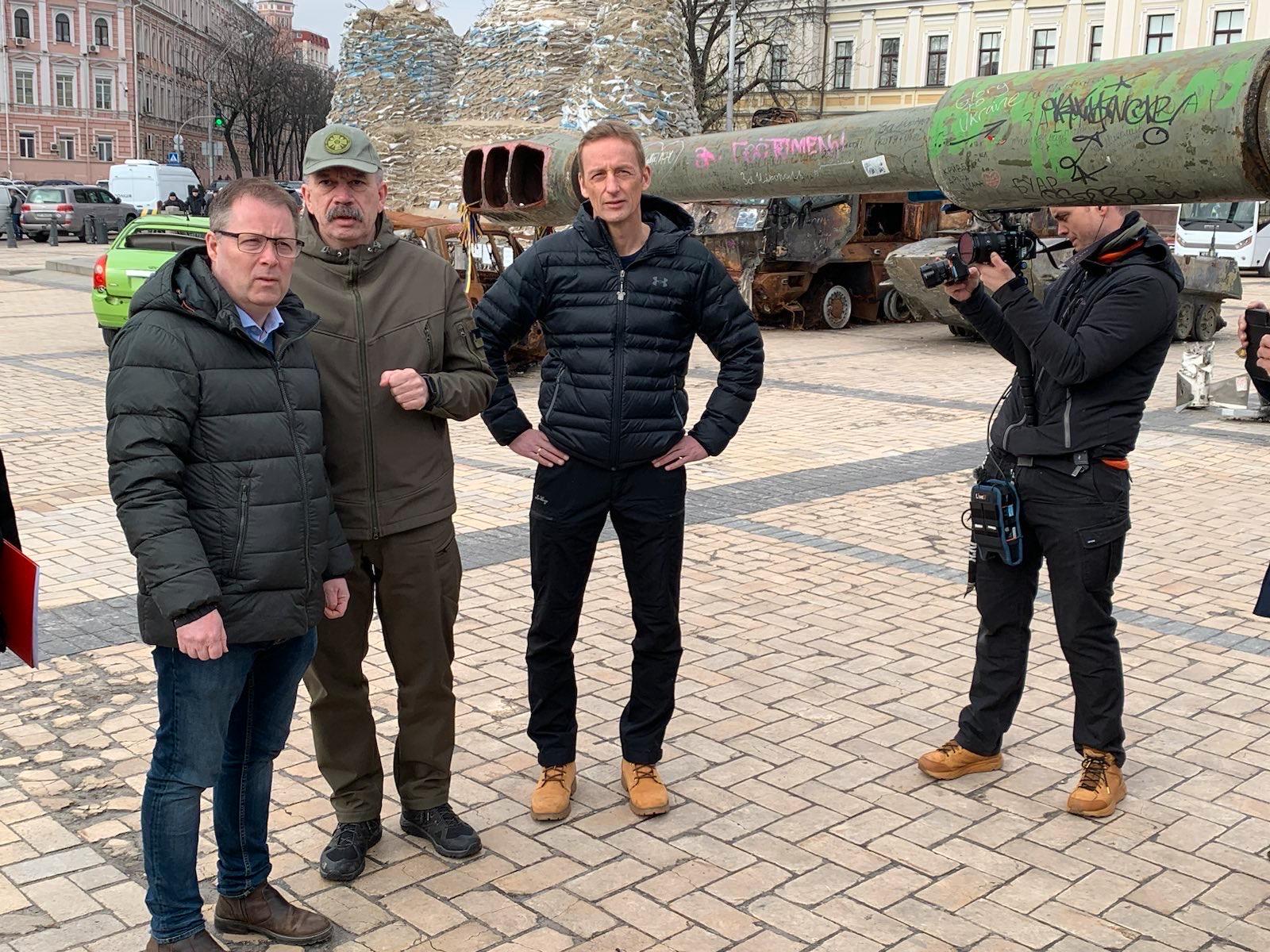 They also saw a wall honoring fallen Ukrainian soldiers. Hundreds of portraits of men and women died in the fight against the Russian invasion.
– The wall made a strong impression. There are photos of volunteers, young soldiers who have sacrificed their lives in the fight against Russia, since 2014, said Defense Minister Gram.
The delegation also visited the hardest hit suburbs of Kyiv, Irpin and Butsha.
– There was widespread damage in civilian areas. When you know at the same time that terrible war crimes were committed here, it affects you even more, says Gram.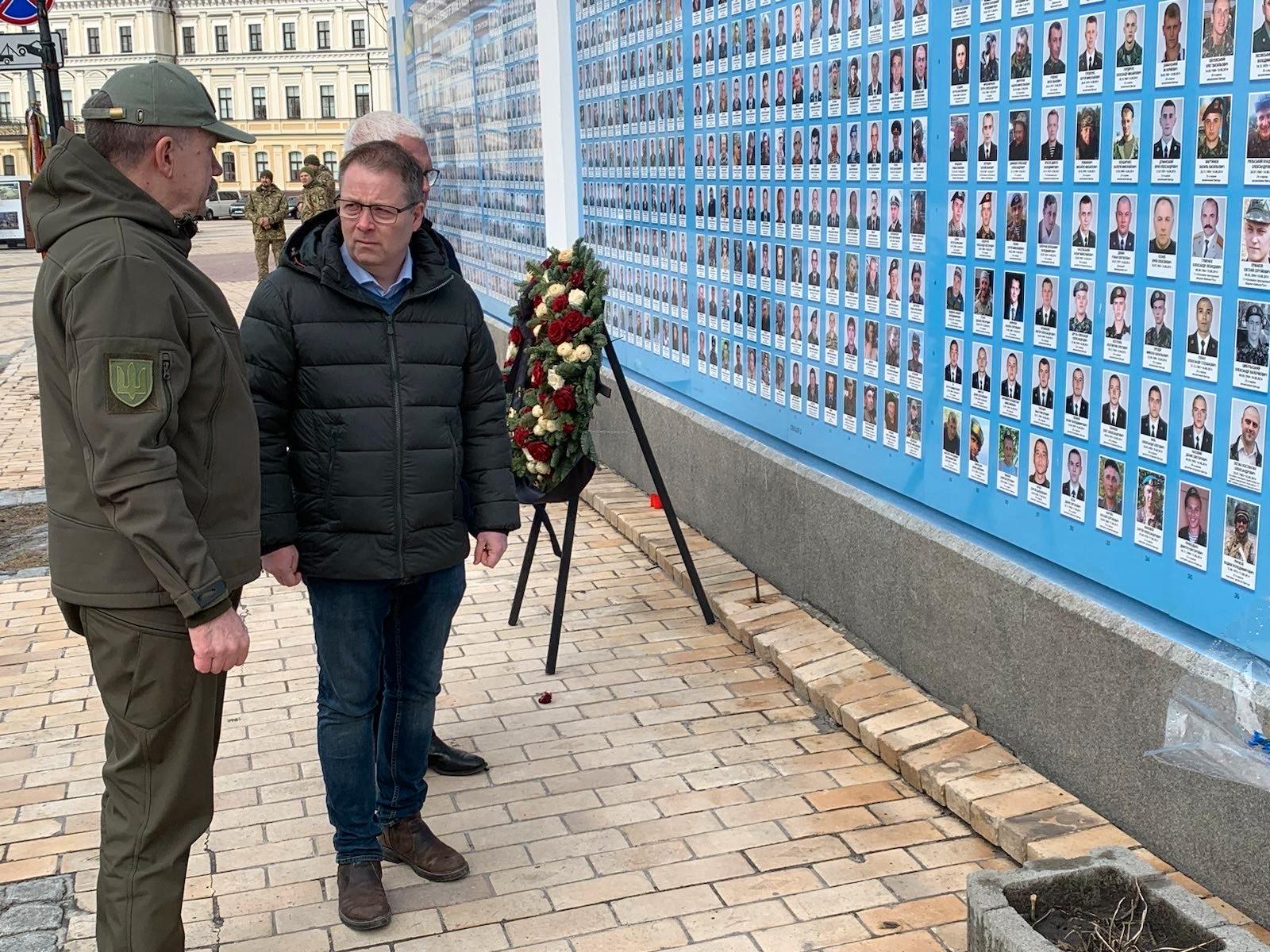 President Zelenskyj thanked Norway for visiting on Telegram:
– Norway has supported Ukraine since the outbreak of war and has done a lot to ensure that our soldiers can stand firm on the battlefield. We appreciate that, wrote Zelenskyj.
– I thank the government, the Storting and all of Norway for their extensive assistance to Ukraine and our people.
Kyiv and a number of other Ukrainian cities were hit by Russian missiles late on Thursday.
Russia claimed on Thursday that the attack was "massive revenge" for alleged Ukrainian terror inside Russia. But that explanation was dismissed as a Russian provocation by Ukraine.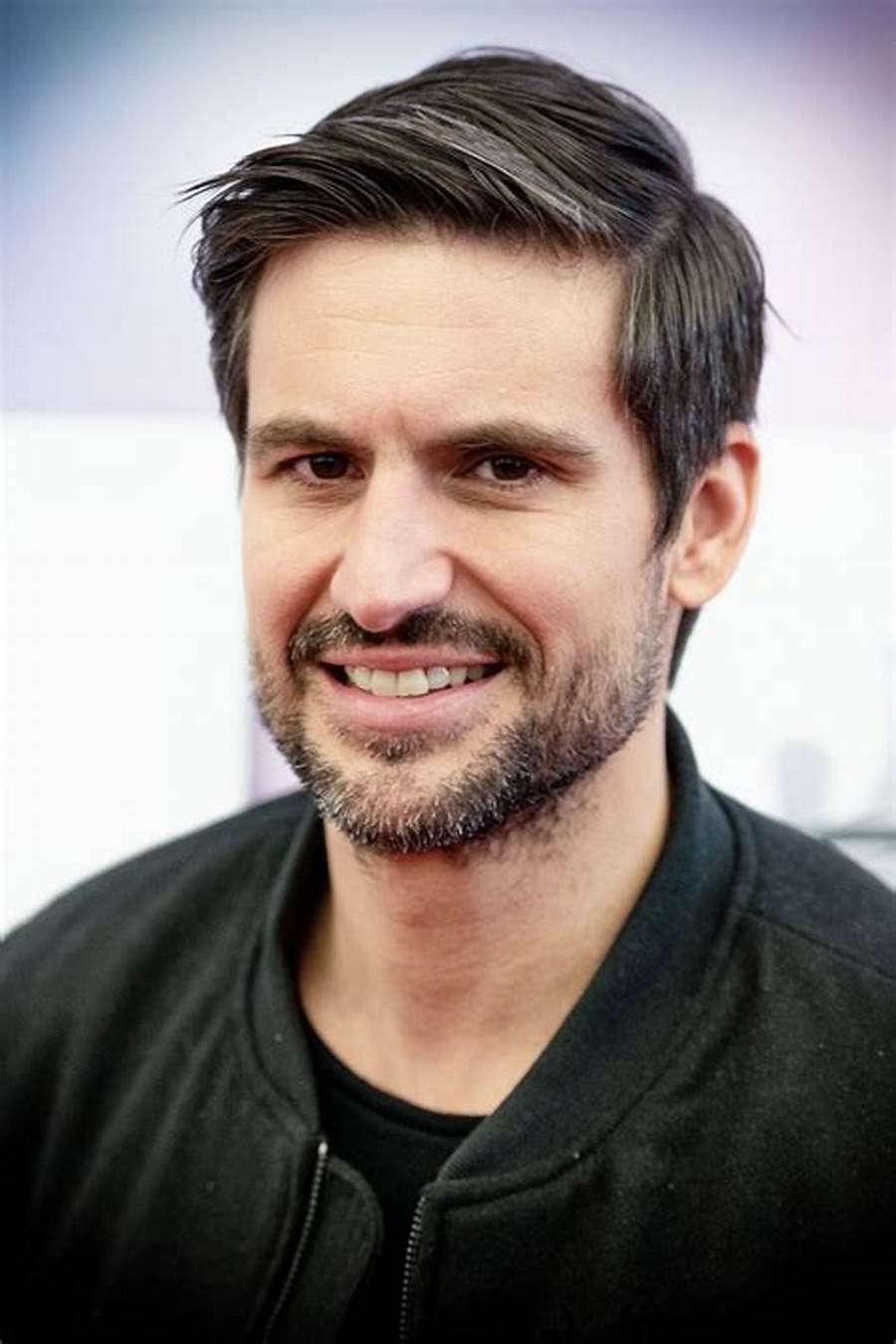 "Hardcore zombie fan. Incurable internet advocate. Subtly charming problem solver. Freelance twitter ninja."